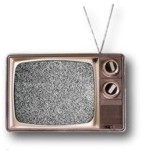 A BT trial of wireless communications using TV white spaces in the U.K. is yielding slower data rates than expected, according to U.K. media reports.
"At present BT's implementation claims to be offering speeds of up to 10 Mbps per channel… but this reduces down to a maximum of just 4 Mbps when 6 km away from the transmitter," reports ISP Review.
But although the ISP Review report referred to the technology as IEEE 802.22, the chairman of the IEEE 802.22 working group told Telecompetitor that the equipment used in the BT trial does not conform to the 802.22 standard, also known as wireless regional area network (WRAN) and sometimes referred to informally as "super WiFi."
"True 802.22 systems are still under development," said Apurva Mody, the IEEE 802.22 working group chairman. "What you see in the market today are pre-802.22 devices and other variants that do not comply with the .22 protocol."
The 802.22 standard aims to support speeds of up to 22 Mbps over distances as great as 100 kilometers, but devices conforming to the standards are not expected on the market for at least six months. Mody said the equipment used in the U.K. trial was designed for lower data rates over shorter distances.
The U.S. pioneered the concept of using a dynamic database to keep track of where TV broadcast spectrum is not being used, thereby freeing up the spectrum for unlicensed use. But interest in the concept is growing in other parts of the world. Mody believes U.K. regulators would like to approve the TV white spaces concept and whenever they do, he believes other European nations will follow.
The spectrum involved in the U.K. trial is similar to what has been approved for white spaces use in the U.S. but channels in the U.K. are wider than U.S. channels—8 MHz rather than 6 MHz, according to Mody. Theoretically that should enable white spaces equipment ultimately to support slightly higher speeds in the U.K. than in the U.S.
Several companies that have been approved as white spaces database administrators in the U.S.—including Spectrum Bridge, Microsoft and Telcordia—also are involved in white spaces activities in the U.K., Mody said.