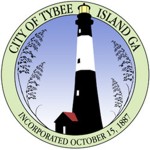 The City of Tybee Island, a popular tourist destination situated on a barrier island off the coast of Savannah, Georgia is making use of a network-as-a-service package that combines enterprise network infrastructure and cloud-managed services.
The ProCloud Subscription Service comes from Adtran, which says the service enables Tybee Island to avoid substantial upfront network infrastructure costs. The network as a service offering also will enable the city to expand its network and services as demand and conditions require, Adtran said.
The city island's population swells in summer months and on weekends, when 50,000 or more visitors have traveled to the island. That heightens the importance of built-in network and services scalability and corresponding flexibility in subscription pricing.
The barrier island city also takes the brunt of storms, leaving it vulnerable to natural disasters. That, in turn, emphasizes the importance of network reliability and resiliency.
The new enterprise network/cloud managed service will support mobile device connections and applications for local police and EMS units that are critical to the city government's infrastructure. That includes IP cameras, traffic monitoring systems and license plate readers.
Network-as-a-Service Benefits
Tybee rents the network-as-a-service (NaaS) through Adtran managed service provider partner Speros. The NaaS managed services contract encompasses offloading switch management and day-to-day network maintenance. The move highlights an ongoing shift to the cloud that organizations of all sizes are evaluating and represents a growing opportunity for service providers to exploit.
"Our island has quickly grown into a very popular tourist destination, and we need the network backbone necessary to support thousands of users on a daily basis," City of Tybee Island's IT director Todd Smith explained. "As a small IT department, we required a complete infrastructure and managed service that could help offload the management of our switches, while also providing a cost-effective solution to meet the needs for everyone on the island."