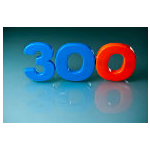 Ultra high-speed broadband is not just for giant companies like Google, AT&T and Time Warner Cable. Since late last week, two smaller network operators made announcements involving residential broadband speeds of 300 Mbps and higher.
BTC Broadband, a small network operator serving northeast Oklahoma, said yesterday that it is now offering 300 Mbps service to customers on its fiber-to-the-home network. And Texas-based GVTC said it will make gigabit broadband available to residential customers on its FTTH network who request it.
Both companies have offered local phone service in their communities for decades and more recently both have built out FTTH infrastructure to a substantial part of their serving areas, which means it's relatively easy to offer gigabit service. BTC Broadband President Scott Floyd said in an email to Telecompetitor that a truck roll is not needed when an FTTH customer requests a speed upgrade.
The BTC and GVTC ultra high-speed broadband announcements came just days after Google said it was considering building gigabit networks in nine additional markets. One of the markets under consideration is San Antonio – and considering that GVTC serves parts of North San Antonio, the GVTC announcement is no surprise.
BTC on the other hand does not seem to face the same competitive pressure. But as more and more end user customers hear about Google's gigabit initiatives, network operators that already have FTTH networks are recognizing that they can benefit from Google's promotional efforts.
GVTC chief Ritchie Sorrells said essentially that in his company's gigabit announcement. "There's no denying what the Google brand can do [to] drive awareness for the potential of high-speed Internet through a fiber network and we're excited to already be able to offer that for our customers," he said.
BTC's 300 Mbps offering will support upstream speeds of 20 Mbps and will cost $195 a month, Floyd said. The company also has added a 100 Mbps downstream/ 20 Mbps upstream service for $95.
A GVTC spokesman said pricing for a potential gigabit service has not been determined. "If the service were to be offered, pricing would be competitive and based on market demands at the time," he wrote in an email to Telecompetitor.
"Adjustments to our network would be relatively minor in order to provide any such 1 gig service to most, if not all, of our 40,000 FTTH connected rooftops," the spokesman said. "At this point, a truck roll would likely be required to deliver any potential 1 gig service."