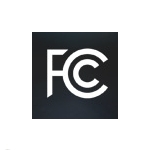 Two lawsuits have been filed against the FCC over its recent Universal Service and inter-carrier compensation reform order, reports Hillicon Valley.
According to the report, the filings were made by the Pennsylvania Public Utility Commission and Core Communications, a small telephone company. Both filings allege that the order was "arbitrary and capricious" and a "departure from reasoned decision-making," Hillicon Valley reports. In addition, the Pennsylvania PUC argues that the order violates the 10th Amendment, which leaves powers not given to the federal government to the states, the report said.
The report states that Core Communications made its filing with the 4th Circuit Court of Appeals in Richmond, Va., while the Pennsylvania PUC filed with the 3rd Circuit in Philadelphia, which means a lottery will be held to determine which court will hear the challenges. Other parties wishing to make a legal challenge have until tomorrow to do so, Hillicon Valley says.
It isn't surprising that the Pennsylvania PUC has filed a suit, as Universal Service and inter-carrier compensation reforms outlined in the FCC's 750-page reform order would shift a considerable amount of the responsibility for administering those programs from the states to the federal government.
Several companies go by the name Core Communications, but it is likely that the one mounting the legal challenge is a Maryland-based CLEC that previously filed several suits against the FCC. The company did not return a call from Telecompetitor in time for today's deadline. But it wouldn't be surprising to see a CLEC challenging the USF order either. CLECs likely are unhappy about the FCC's plan to direct the majority of Universal Service funding under the new broadband program to incumbent carriers. In addition, CLECs may be unhappy that the FCC plans to provide an access revenue replacement mechanism only for incumbents. Like the incumbents, CLECs will see reduced access revenues as per-minute access charges are gradually reduced to zero. But unlike the incumbents, CLECs are expected to make up lost revenues entirely through price increases to end users.
Other parties that might be expected to challenge the order include consumer groups, which have expressed concerns about the order's plan to increase rates for basic local phone service; cable companies which like the CLECs believe the order favors incumbents; VoIP providers that don't want to pay per-minute access charges; and wireless carriers, especially rural wireless carriers, who are unhappy that the order does not direct more broadband Universal Service funding their way.
The FCC undoubtedly was expecting challenges to its complex order, which will affect a wide range of telecom stakeholders. A considerable portion of the order is devoted to explaining why the commission believes it has the authority to make various moves encompassed in the order.