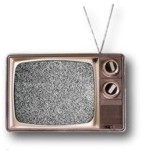 TV white spaces broadband wireless technology is on track to see a doubling in the speeds it can support, now that the IEEE has approved the 802.22b standard.
The new version of the point-to-multipoint standard can support speeds of 50 Mbps or more, said Apurva N. Mody, chairman of the IEEE 802.22 standard working group, in an email exchange with Telecompetitor.  In comparison, top speeds were 22-29 Mbps for the previous generation of the technology based on the 802.22 standard.
Additionally the number of users the technology can support will increase from 512 to 8,192 users, Mody said. While 8,192 users might sound like overkill, that capability could be important for machine-to-machine and Internet of Things communications.
802.22 and 802.22b
TV white spaces technology uses vacant TV broadcast spectrum, which has excellent propagation characteristics. While the spectrum can be used for fixed or mobile operation, the 802.22 standard is designed primarily for fixed operation.
Some broadband wireless providers in the U.S. have used TV white spaces technology for fixed deployments in rural areas lacking equivalent options based on traditional broadband technologies such as high-speed DSL or cable modems. The technology is particularly useful when it is not possible to obtain line of sight communications between the end user and the base station.
Not all TV white space manufacturers focused on fixed deployments meet the 802.22 standard. In the U.S., for example, some broadband wireless providers have deployed proprietary equipment from Carlson Wireless. Wireless ISPs that have used that product have found that it can cover distances of up to five to eight miles.
Mody noted, though, that India-based manufacturer Saankhya Labs has launched a TV white spaces product that meets the 802.22 standard – and considering that the Indian government has announced ambitious broadband plans through its Digital India initiative, it would appear that a strong market could develop for the Saankhya offering. And with India being the world's second-largest nation, that could do a lot to improve TV white spaces economies of scale.
The 802.22b version of the 802.22 standard took about three and a half years to develop. Another new capability introduced in the new 802.22b standard is the ability of a transceiver to act as a relay to extend coverage.