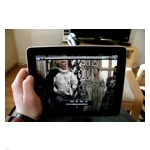 Non-profit industry group CTAM (the Cable & Telecommunications Association for Marketing) on June 10 announced the launch later this year of portions of an open TV Everywhere standard that will enable pay-TV subscribers to sign in just once to access vendor platforms in and outside the home.
CTAM members joined with Adobe to develop the new industry standard, which provides Home-Base Authentication and automatic sign-in and Single Sign-On. The latter requires subscribers to provide credentials just once to sign-in to multiple pay-TV and programmer-supported TV Everywhere (TVE) apps, CTAM highlights.
The TV Everywhere Standard
A+E Networks, AMC Networks, Comcast, Cox, Disney/ESPN, Fox, Mediaco, NBC-Universal, Scripps Networks Interactive, Turner and Viacom number among the CATM members supporting commercial roll-out of the new TVE subscriber access standard over the next six to 12 months. The new standard grew out of earlier development work carried out by CTAM and OATC (Open Authentication Technology Committee).
"Today, our customers can stream thousands of hours of the newest content, live or on demand, across more than a dozen platforms," VP and GM, video services for Comcast Cable and co-chair of CTAM's TV Everywhere Initiative Matt Strauss was quoted in the press release. "This advanced solution will simplify the experience, giving customers faster and more seamless access to the content they want to watch in the moment."
Added Jeremy Helfand, VP, Adobe Primetime: "Adobe Primetime is committed to unlocking the power of TV Everywhere for consumers. Home-Based Authentication and Single Sign-On capabilities are crucial to expanding TV Everywhere adoption and delivering a frictionless viewing experience across screens."