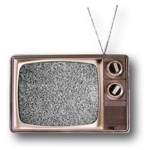 Gigabit Libraries Network and Chief Officers of State Library Agencies plan to explore the use of portable TV white spaces broadband equipment in community disaster planning.
"The reality is that after a catastrophic event, the public communications infrastructure WILL be down for 2 – 5 days on average, and the community will need temporary connectivity until the public utilities are restored," said Joe Hillis, operations director for the Information Technology Disaster Resource Center, in a press release. "A TVWS network can help bridge the communications gap by allowing temporary Internet hotspots to be deployed around the community at much greater distances than traditional Wi-Fi currently allows."
When not required for emergency connectivity, the equipment would provide public Wi-Fi connectivity in libraries or other public places.
GLN already has worked with libraries nationwide in trials using TVWS equipment as a means of providing public WiFi connectivity. TVWS equipment operates in vacant TV broadcast spectrum bands and provides substantially greater range than traditional Wi-Fi equipment. Rural Internet service providers have been deploying the technology to deliver broadband in areas that are costly to serve, including in areas that lack line of sight.
"We have an end of year goal to do as much as possible," said GLN Director Don Means in an email to Telecompetitor about the trial of TV white spaces for disaster planning. Organizers hope to have installations with some field experience for assessment by December, he said.
The TV White Spaces for Disaster Planning Trial
The trial of TV white spaces for disaster planning will be funded, in part, by a grant from the Knight News Challenge on Libraries, which explores how libraries can be a platform to build more knowledgeable communities.
Participants will get special pricing from three FCC certified TVWS equipment vendors, including Carlson, Adaptrum and 6harmonics, said Means.
For the trial, Means said, "We're trying to automate the front end analysis and orientation process. Kind of WhiteSpace 101."