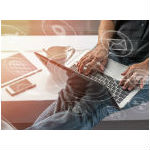 The top broadband stories of 2019 involved a range of technologies and a range of key players. In no particular order, here's our recap, with a look at what the big stories of 2019 will mean for 2020.
Policymakers wake up to the importance of universal broadband. Once viewed as a luxury, broadband increasingly is seen as a necessity – and that realization drove several key policy initiatives in 2019. FCC Chairman proposed a Rural Digital Opportunity Fund to replace the Connect America Fund, which expires in a few years. He also proposed a 5G Mobility Fund auction to replace an auction that would have focused on bringing LTE to unserved areas. Meanwhile, USDA has been awarding rural broadband funding through the ReConnect program and has announced plans for awarding another $550 million in ReConnect funding for 2020.
Full court press put on broadband mapping problems. 2019 also was the year that policymakers and other stakeholders recognized that the government doesn't have accurate data about where broadband is and isn't available. Numerous entities – including the FCC, USTelecom and federal legislators — are taking steps to correct the problem. Hopefully through their efforts, we will see better data – although I wouldn't count on seeing a full solution in 2020.
Carriers are ultra-competitive over 5G. AT&T managed to launch the first mobile 5G service on a very limited basis at the end of 2018. Since then all four major carriers have made deployments, including what T-Mobile is calling a "nationwide" launch in low-band spectrum and which is expected to be followed by an AT&T low-band nationwide launch in the first half of 2020. AT&T, Verizon and Sprint are all claiming speeds in the hundreds of megabits per second for their 5G services deployed in mid-band or millimeter wave spectrum, but the higher the bandwidth, the shorter the range and the longer a service will take to deploy. And unfortunately, quickly deployable options – including using low-band spectrum or sharing spectrum with LTE using dynamic spectrum sharing (DSS) – may be barely faster than LTE. All this suggests we could see a 5G backlash in 2020 as consumers wake up to the realities of the service. 5G isn't just about faster speeds, though. It's also about lower latency, which leads to the next item.
Edge computing is hot and should get hotter. 5G networks have lower latency than earlier-generation wireless networks, potentially enabling them to support applications such as connected cars, augmented and virtual reality and others. In order to avoid enormous and costly end user devices, however, developers hope to use a cloud approach to support these and other applications. To keep latency low, however, the cloud needs to be close to the end user – which is driving the need for edge computing. AT&T is partnering with Microsoft and IBM, and Verizon is partnering with Amazon Web Services on this. Carriers without their own wireless networks, including CenturyLink, are also pursuing edge computing opportunities. And a new category of company – including new names such as Vapor and Packet—has emerged to focus solely on edge computing.
Policymakers also wake up to the need for more spectrum. For 5G to live up to its full potential, carriers will need more spectrum – a lot more spectrum. The FCC seems to have recognized that need and is pursuing new ways to make spectrum available. For example, the commission freed up spectrum in the 3.5 GHz band by enabling carriers to share the band with government users and made plans to free up more unlicensed spectrum for gigabit Wi-Fi. Additionally, 2019 saw several key auctions, with one currently underway and more to follow in 2020, including one that will repurpose excess spectrum currently in the hands of satellite providers.
Windstream files for bankruptcy and Frontier could follow. Both these companies are former monopoly telcos that have seen their voice and DSL business erode as customers shift to wireless and competitive broadband offerings. And unlike AT&T and Verizon, neither of these companies has a wireless business to drive growth. Windstream's bankruptcy was triggered by an unfavorable court ruling related to its Uniti spinoff, but some industry observers say the company was headed that way anyway and that Frontier also is headed in that direction. The good news is that Windstream is still conducting business as usual, thanks to debtor-in-possession funding – and that's important, considering that a portion of its customer base has no one else to rely on for telecom services. CenturyLink might have been in the same situation as Windstream and Frontier were it not for its acquisition of Level 3, which transformed the company into an enterprise-focused provider. In pursuit of that strategy, the company is considering a sale of its traditional telecom business, but it's not clear if a buyer will emerge.
Fixed wireless gains momentum. Fixed wireless options today are a lot more competitive than they were just a few years ago. A considerable portion of Connect America Fund (CAF II) money awarded in 2018 is now being used to deploy fixed wireless supporting speeds as high as 100 Mbps or higher. And several major carriers, including Verizon and Windstream, have big plans for deploying fixed 5G, potentially supporting speeds as high as a gigabit per second. Meanwhile, Microsoft continues to help rural partners deploy fixed wireless using vacant TV white spaces spectrum.
Video shakeup continues – with little agreement on where it's going. Today's video marketplace looks a lot different than it did just a year or two ago, as more and more entities launch services designed to be streamed over a broadband connection. These include subscription video on demand (SVOD) offerings such as Netflix and Amazon Prime, and, more recently, virtual multi-video program distributor (vMVPD) services that have lineups similar to traditional cable TV, with specific programming scheduled at specific times. Among the telcos, AT&T has been the most aggressive on this front, launching a vMVPD service called AT&T TV. The company is taking some heat for this strategy, even though it's a more economical alternative to traditional video delivery and prevents the company from being simply the dreaded "dumb pipe." The year 2020 may be too soon to know for sure if the company made the right decision, but undoubtedly there will be new developments in this area, and Telecompetitor will be following these – and other key stories – closely.