Sponsored Content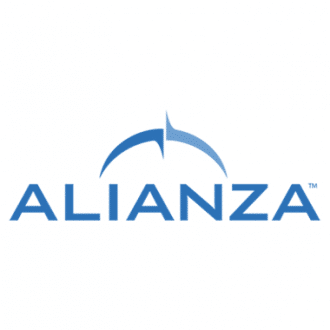 Alianza
Alianza delivers the only true cloud-native, carrier-grade communications platform built for service providers. Our proprietary full-stack cloud communications platform offers wholesale residential and business communications services. As a result of the platform's exceptional quality and always-on availability, our service providers can innovate quickly and address the evolving demands of their end user customers in a way that is easy to manage, easy to consume, and highly profitable.
As subscriber bases erode with the attrition of landlines to mobile phones, telco providers face a drop in revenue while their current cost structure remains fixed, which cuts into their margins. As this gap widens over time, providers need a way to keep their costs in line with revenue, so they can maintain or grow their margins.
By moving to a cloud communications platform, the OPEX pricing aligns with costs, there is never any stranded capital, and it offers the best opportunities for reducing costs and generating new high-margin revenue streams.
Telcos should consider these options:
1. Mobile Extension or UC Softphone
A softphone is essential to compete with over the top (OTT) providers — but not all softphones are created equal.
Cloud softphone apps benefit everyone:
Service Providers. Mobile apps offer streamlined deployment, simplified customer onboarding, management tools, and the ability to effortlessly become a UCaaS provider — without additional costly hardware, truck rolls or network expansions. In addition, automatic software distribution ensures your customers always have the latest security updates, compliance measures, and new features — without the need for intervention and maintenance from your team.
SMBs & Enterprises. Superior flexibility and mobility supports increased productivity and employee satisfaction. Also, organizations gain significant real estate and hardware savings with workforce mobility and endpoint flexibility.
End Users. By complementing your voice network with a softphone app, end users get the same experience on their personal laptops, smartphones, or tablets as they do in the office, which increases employee collaboration and desktop productivity.
2. POTS Replacement (Specialty Lines)
In 2017, the Federal Communications Commission (FCC) told telecom providers to begin sunsetting their plain old telephone service (POTS) lines. As it stands today, businesses have two options: a full rip and replace of their entire communications infrastructure or a digital POTS replacement solution. Since providers have invested considerable time and capital into their current infrastructures most will select a digital or cloud-based POTS replacement for flexibility, scalability, and low CAPEX.
It's safe to assume that each of your business customers has at least one or two POTS lines that support business-critical applications. A single-solution offering would allow service providers to replace every hardline connection with a cloud-based line.
3. Video and Audio Conferencing
Why connect your customers with voice and communication tools, only to turn them over to adjacent competitors like Zoom for their video conferencing needs? With the ongoing decline in residential phone services, providers can move beyond voice to take advantage of unified communications solutions which have risen rapidly to become a vital and in-demand service. Meaning service providers can stem revenue loss from eroding residential sales while also growing revenue by incorporating cloud-based communication and collaboration solutions into their product suite. It is a pivot point for service providers to make the transition and compete with the OTT vendors.