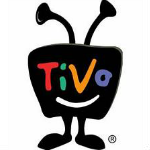 Excerpts from TiVo's "Second Annual TiVo Multitasking and Social TV Survey" reveal that TV viewers are doing a lot more multitasking while watching TV. Just over half (51 percent) of TiVo's 856 survey respondents said they multitask every time or almost every time they watch TV. That's a substantial increase from the 36 percent who said they did so in TiVo's first survey last year.
Results also showed that survey respondents are focusing more on the TV content they're watching. "Forty-seven percent of respondents' TV time is spent with their primary attention on the TV show while multitasking versus last year's 39 percent," TiVo highlights in a press release.
Percent of TV Viewers Multitasking
Respondents also said that 26 percent of their TV time is spent multitasking while their main focus was on another task, a result similar to that of 2013's survey. They also reported spending 27 percent of their TV time solely watching TV, down from 35 percent in 2013, TiVo notes.
The other things TV viewers were doing while they watched TV was "only rarely related to the program being watched," TiVo highlights. Just 5 percent of respondents reported TV-related multitasking every time or almost every time they watch TV. Fifty percent said they never or almost never engage in TV-related multitasking.
Ranking at the top of multitasking activities was Internet browsing (74 percent), reading or sending email (73 percent), and text messaging (71 percent).
Though not multitasking, "Online engagement with favorite programs has indeed become commonplace," TiVo points out. Sixty-one percent of respondents reported searching the Internet for information about the programs they watch. Moreover, 47 percent said they "liked" a show's official Facebook page.
"Even given the proliferation of multitasking, viewers remain primarily focused on the television shows they are watching," said TiVo Chief Research Officer Jonathan Steuer. "To paraphrase the Bard, the program's the thing!"
As was true in the early days of TV, TV viewing has broad-based carryover effects in terms of human behavior. TiVo points out that even with the time-shifting made possible by widespread adoption of DVRs, 81 percent of those with a DVR reported making trips to the bathroom during commercials. "Other popular activities include getting a drink or snack (78 percent), talking to people in the house (50 percent), and surfing the Internet (44 percent)," TiVo added.
Sixty-three percent of respondents said they have noticed Twitter hashtags displayed during TV show. Of this group, only 12 percent said they liked seeing them. Fifty-three percent disliked them. Similarly, onscreen polls aren't popular: 37 percent have noticed them, with 20 percent of this group saying they liked them and 45 percent saying they disliked them.
Social Media's Role
Other highlights from TiVo's report include:
Ninety-four percent of respondents reported that they have multitasked while watching TV;
The smartphone (78 percent) and the laptop (72 percent) are the two most popular devices used while watching TV;
Fifty-eight percent of respondents reported that they use another device almost every or every time they watch TV;
During commercial breaks, 56 percent of respondents report multitasking every time or almost every time;
Twenty-five percent of those surveyed said searching the Internet for information about a program is the top activity that increases their enjoyment of TV; reading episode recaps and reviews comes in second at 10 percent;
Only 22 percent reported ever posting on social media sites about shows they watch; 5 percent of all respondents do this a few times a week or more;
Of those who do post to social media about their TV faves, the majority (71 percent) selected Facebook as the site where they most commonly post about TV; Twitter came in a distant second with 24 percent.