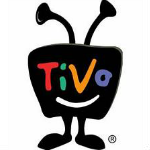 Millennials spent 36% of their TV viewing time watching traditional TV programming, such as TV shows and live sports, but unlike for previous generations tuned in to Internet streaming and subscription services as their primary means of doing so, according to TiVo's, "2013 Millennial Video Entertainment" survey.
Born between the early 1980s and the early 2000s,and also known as "Generation Y," Millennials are turning to TV channel apps and web sites, as well as streaming services, such as Amazon Instant Video, Hulu Plus and Netflix, to view traditional TV content.
Nearly three-quarters (72%) of survey respondents reported using free online streaming services, such as Hulu, YouTube and TV network streaming sites. Nearly two-thirds (60%) regularly use subscription video-on-demand (VoD) services, such as Netflix, Amazon Instant Video, Hulu Plus and HBOGo. Other generations, in contrast, reported making use of these services 40% of the time.
"Millennials' video delivery systems of choice may be different from those of previous generations. However, the 2013 TiVo Millennial Video Entertainment survey shows that regardless of how they are consuming video, traditional TV series are Millennials' preferred content of choice rather than full length movies, live events or music videos." TiVo chief research officer Dr. Jonathan Steuer was quoted in a press release.
"The TiVo Roamio is an ideal TV viewing platform to support Millennials' content and viewing preferences as it offers easy access to streaming sites and subscription services, as well as cable and over-the-air TV — all watchable anywhere via smartphones and tablets."
Studies indicate that video consumption continues to rise, but TiVo found sharp year-over-year declines in certain types of video content spanning all age groups. All four generations surveyed watched less in the way of full-length movies, live events and music videos.
On the flip side, Millennials watched more TV shows and user-generated content, with respondents reporting a 14% increase in the former and 8% increase in the latter.