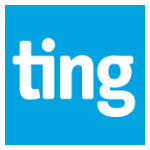 Ting Fiber is wasting no time pursuing its gigabit ambitions. Just one month after emerging on the scene with plans for Charlottesville, Virginia, the company has announced plans for a second gigabit market – Westminster, Maryland.
According to a blog post from Ting's vice president of marketing Michael Goldstein, Westminster is located 35 miles outside of Baltimore and has a population of about 20,000. Goldstein said the city of Westminster already has begun installing a dark fiber network that initially will reach 9,000 homes and 500 businesses and has enlisted Ting to "turn that 'dark fiber' into an affordable usable Internet service for those homes and businesses."
Goldstein credited Westminster "superstar city councilman, pediatrician and published novelist" Robert Wack with spearheading the city's fiber plans.
Although the blog post doesn't specifically mention gigabit service, Goldstein implies that it's part of the company's plans for Westminster, noting that the city "will join the ranks of Seoul, Hong Kong, Tokyo, Chattanooga and, soon, Charlottesville, Virginia with blazing fast video streaming, photo uploading, economy driving, job creating Internet to boast and enjoy."
And Gig.U Executive Director Blair Levin, who has helped champion gigabit networks in university communities, referenced Ting plans to offer gigabit service in Westminster in a speech this week.
About the Ting Maryland Deal
Ting Fiber is a wholly owned subsidiary of Tucows, a publicly held company that provides domain name and other Internet services. The Ting name originally was used for a low-cost mobile wireless service that has been quite successful for Tucows and which, according to the company, has highly satisfied customers. The company entered the gigabit network market in December by purchasing 70% of a Charlottesville Internet service provider that already had a fiber-to-the-home network that could be easily upgraded to FTTH.
Ting's Westminster deal is similar in that the investment required to bring broadband service to gigabit speeds will be made easier by the network infrastructure already in place.
When Telecompetietor spoke with Ting CEO Elliot Noss in December, he said the company wants to offer gigabit service at affordable rates – below $100. He also told us Ting Fiber would be pursuing additional gigabit networks and that it had plenty of money available for that purpose.
The Westminster deal likely was already in the works at that time, particularly considering that Noss told us one option the company was considering was to provide gigabit service by leveraging infrastructure deployed by individual municipalities.