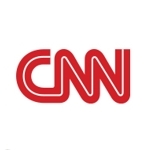 TV Everywhere momentum continues with the news that CNN and HLN announced they will be streaming live TV news 24 hours a day from CNN.com both online and across mobile wireless networks beginning today, July 18, making it the first news organization to do so. CNN.com is also debuting an upgraded video channel service, which integrates live, HD-quality network TV into a larger, higher quality video player.
The all-day online and mobile streaming services are available to some 50 million households, which subscribe through participating pay TV providers, including AT&T, Comcast, Cox, DISH Nework, Suddenlink and Verizon. Viewers can download the necessary mobile apps at CNN App for iPhone and iPod touch.
"CNN is taking a significant step forward by offering live CNN and HLN TV to our audiences whether they are on their couches at home or have their toes in the sand on the beach," said KC Estenson, general manager of CNN Digital.
"The 10 million users who have downloaded CNN's mobile apps and the tens of millions of people who get the latest news and information from CNN.com every day will soon be able to watch CNN TV on every device they have."