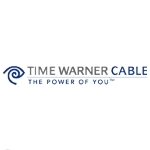 Time Warner Cable could be getting in on the gigabit communities trend.
The company said yesterday it has submitted a proposal to the North Carolina Next Generation Network to deliver high-speed broadband service in parts of the state.
NCNGN, also known as "NC Engine," first arrived on the scene in January.  The group, spearheaded by four local universities and several local chambers of commerce, aims to bring high-speed broadband to several communities in the area. The universities – including Duke University, North Carolina State University, the University of North Carolina at Chapel Hill, and Wake Forest University/Wake Forest Baptist Medical Center – initially came together through the Gig.U initiative.  That initiative aims to bring ultra-high-speed broadband to university communities by encouraging a higher level of cooperation and coordination between universities and local broadband providers. Ultra-high-speed broadband networks already are underway in several university communities as a result.
A Time Warner Cable spokesman confirmed that if its proposal were accepted, the company would deploy new network infrastructure in North Carolina communities. Yesterday's Time Warner Cable press release about the proposal noted that the company already provides data service to 25 school systems in North Carolina at "superfast speeds up to 1 Gigabit."
NCNGN promised to issue a request for proposal in February and the Time Warner Cable proposal apparently was made in response to that request.
It's not surprising that Time Warner Cable is pursuing this opportunity as its existing business could be at risk if a different provider were to win the NCNGN business. Time Warner Cable appears to be taking the opportunity quite seriously, even lining up a North Carolina state senator and representative to provide quotes in support of the company, which appeared in the press release.
Because Time Warner already has infrastructure in the area, its cost to expand that network should be lower than the cost would be for a new market entrant.
Outgoing FCC Chairman Julius Genachowski in January challenged every state to encourage the creation of at least one gigabit network by 2015 and announcements like the ones from NCNGN and Time Warner Cable suggest that goal might be attainable.