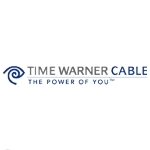 Time Warner Cable is not backing down on offering its free TWCable TV app that lets Time Warner Cable subscribers watch selected channels on an iPad anywhere in the home through a Wi-Fi connection. Instead the company has launched a new "I want my TW Cable TV app" website where the company vows to "stand up" for its customers.
"You've already paid for these TV programs to be delivered to your home, and we believe you should be able to watch these programs anywhere in your house, on any screen you want," Time Warner Cable says on the new web page.
The cable company has come under fire from some content providers, which have argued that they did not grant iPad video streaming rights to the company. But in an interview with The New York Times, a Time Warner Cable executive vice president is quoted as saying that the company already has bought those rights.
Consumers certainly seem to like the concept of watching cable content on the iPad–even a limited lineup that can be viewed only inside the home. As of Monday, more than 300,000 people had downloaded the iPad app, which was made available on March 15, Time Warner Cable says.
On the new web site, the cable company promotes the idea that its agreements with content providers give them the right to provide viewing on multiple screens in subscribers' homes. Viewing content on an iPad or other device is a different issue, Time Warner Cable says.
"While we currently make some programming available for viewing outside the home via our TV Everywhere initiative, we are working hard inside Time Warner Cable and with lots of networks to try to find the simplest and easiest way to let you enjoy programming inside and outside of your home," the new web site says.
If nothing else the new iPad app is generating valuable data that Time Warner Cable can take to content providers in content negotiations to demonstrate the nascent demand for new forms of content consumption.