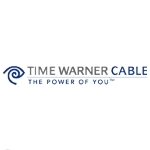 With more and more mobile data usage moving to Wi-Fi networks, policy makers should free up additional spectrum for unlicensed use, argues Time Warner Cable in a report issued in October.
Within the next several years, more than two-thirds of mobile device traffic will be offloaded onto unlicensed spectrum, the report predicts. "The devices may be mobile, but consumers are increasingly using data-intensive applications within Wi-Fi range of a wireline connection that is cheaper, faster and fairly soon will connect and hand off seamlessly as well," the authors note. "Because more than 80% of mobile device use is not truly mobile (in a car, on the go) but rather nomadic and often indoors (at home, at work, in a café or other public space), the vast majority of wireless data use can be offloaded over Wi-Fi or other very small cell technologies."
The Wi-Fi offload trend will be driven in part by consumers' desire to save on the cost of using cellular networks for data communications, but also as a result of network operator initiatives to conserve scarce spectrum holdings, the report argues. Accordingly, policy-makers should ensure that when new spectrum does become available a portion is set aside for unlicensed use, the cable company argues.
The report makes three specific policy recommendations, including:
When the FCC conducts the voluntary auction of TV broadcast spectrum,  at least 30 to 40 MHz of the freed up spectrum should be reserved for unlicensed use. The unlicensed spectrum should be made available in every market nationwide.
The FCC should expand unlicensed spectrum access in the 5 GHz band. Noting that most of the 5 GHz band is already shared with military and radar on an unlicensed basis using spectrum sensing technology, the FCC has proposed a 195 MHz expansion of that spectrum band. The Time Warner Cable report supports that proposal, noting that this move "will permit channels several times wider than today's Wi-Fi at 2.4 GHz. "These wide channels enable very high-capacity wireless throughput over short distances and will be capable of speeds up to 1 gigabit per second using the newest 802.11ac Wi-Fi standard," the report states.The authors note that this spectrum is likely to be used initially for video routing and outdoor point-to-point backhaul. But longer term, network operators may offload cellular traffic to this band, just as they are doing with traditional Wi-Fi today.
The commission also should increase open access to shared spectrum. The report supports the FCC's proposal for a Citizens Broadband Service in the under-utilized 3550-3700 MHz band. That band is currently used by the military for offshore naval radar and satellite earth stations and could potentially be shared with civilian users. Plans for this band specifically reference "small cell" use and should include licensed and unlicensed spectrum, the authors argue.
The report was well researched and contains a wealth of information about Wi-Fi offload. It notes, for example, that Cisco's Virtual Networking Index projects that unlicensed spectrum will carry five to 10 times as much data as mobile carrier networks by 2016. It also cites other Cisco research which found that mobile operators could reduce their radio access costs by at least 25% by selectively incorporating Wi-Fi into their operations.
Perhaps the most interesting aspect of the research is that it came from a cable company. We've been hearing more and more about wireless and wireline convergence and the idea that wireless will be an increasingly important of element of multi-play offerings. But cable company attempts to enter the wireless market in the past have failed.
The cable companies do have vast Wi-Fi holdings, however – and as more and more mobile data traffic moves to Wi-Fi, those assets could become increasingly valuable.  With that in mind, it's not surprising that a company like Time Warner Cable is advocating for more unlicensed spectrum that could support even broader Wi-Fi holdings.