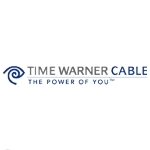 Time Warner Cable on Friday issued a press release to tout the gigabit network it proposes to deploy in the city of Los Angeles. The company's proposal came in the form of a response to a request for information (RFI) issued last year by the City of Los Angeles.
Los Angeles Gigabit Network Plans
Los Angeles wants a network operator to build a gigabit network throughout the city at the operator's own expense. In its press release TWC cited the $1.5 billion investment it already has made over the last four years to enhance its infrastructure and services in LA, also noting that the company "will be prepared" to make gigabit speeds available across its existing LA network that spans the city and neighboring communities.
"This significant investment coupled with new 'Gigasphere' technology positions us to be able to introduce gigabit-per-second speeds in 2016," said TWC Executive Vice President Peter Stern in Friday's press release. "Leveraging our existing network allows us to deliver these speeds faster and with less disruption than any other provider."
"Gigasphere" is the brand name coined by the cable industry for the DOCSIS 3.1 standard.  That standard is designed to support gigabit-per-second speeds to individual consumers and, according to TWC, is expected to be ready for initial pilots in 2015.
TWC's release contains several bullet points highlighting other aspects of the company's response to the City of LA, including:
Detailed information on TWC network upgrades that are already underway that will deliver up to 300 Mbps to all of the company's customers by the end of 2014
Details about the company's transformation to an all-digital network in LA
A catalog of TWC's current fiber-based broadband and Ethernet solutions that already serve businesses and anchor institutions in the community with multi-gigabit connections
Details on TWC's continuing deployment of public Wi-Fi hotspots that are free to the majority of TWC broadband customers
Incumbent broadband providers like TWC have a lot to lose if other companies deploy gigabit service in their service areas. And TWC is not the first incumbent to take a high-profile approach toward its dealings with municipalities pursuing gigabit connectivity.
AT&T was similarly public about its interactions with several North Carolina communities that worked together to pursue gigabit networks – and that approach paid off for AT&T, which has won virtually all, if not all, of the North Carolina deals.