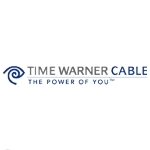 Time Warner Cable today said it soon will provide broadband service at speeds up to 300 Mbps downstream and 20 Mbps upstream in Austin, Texas, making it the fourth network operator in Austin with ultra-high-speed broadband plans.
Customers that currently subscribe to the cableco's "Ultimate" service offering will have speeds upgraded from 50 Mbps downstream and 5 Mbps upstream to 300/20 Mbps at no extra charge. Other speed tiers also will see their data rates upgraded without an increase in price.
Time Warner will roll out the new speed tiers in phases but customers throughout Austin will be upgraded by the fall of 2014, the company said.
"In contrast to our competitors, upon completion of this short roll out phase, these faster speeds and choices will be available to every Time Warner Cable customer in every area we serve in the Austin market, not just select neighborhoods," said Kathy Brabson, area vice president of operations for Time Warner Cable in Central Texas, in today's announcement.
The competitors to which Brabson refers include Google Fiber, which said last year that it would deploy a gigabit network in Austin; AT&T, which announced Austin gigabit network plans right after Google Fiber did; and competitive cableco Grande Communications, which said last week that it will build a gigabit network in Austin.
The only one of these companies that has launched gigabit service is Grande and as of now the service is only available in certain markets. AT&T has upgraded some Austin neighborhoods to 300 Mbps service, however – and its offering, unlike Time Warner Cable's, provides 300 Mbps symmetrical service.
Time Warner Cable's initial response to the Google and AT&T announcements was to offer up free Wi-Fi to its Austin customers. But today's announcement, coming just days after Grande's, suggests Time Warner has found free Wi-Fi to be an incomplete solution to its competitive challenges.