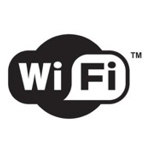 Nothing like a little gigabit fiber to stir up the competition in any given market. Austin, Texas is becoming somewhat of a broadband competitive hotbed ever since Google announced their intention to bring Google Fiber there. In a phrase, the natives are restless.
First AT&T fired off a press release announcing their intention to build a gigabit FTTH network in Austin, provided certain conditions are met. Now comes word that Time Warner Cable (TWC) will provide free city-wide Wi-Fi access in Austin for their broadband customers. TWC announced the Wi-Fi service will be free for TWC customers with Standard Internet or above and to Time Warner Cable Business Class Internet customers.
TWC promises to blanket Austin with hundreds of hotspots, to be available sometime in 2013. The move follows an aggressive campaign by the overall cable industry to use Wi-Fi as a broadband service differentiator, through their CableWiFi initiative. CableWiFi aggregates Wi-Fi hotspots from several cable operators, which they claim numbers around 100K hotspots, to allow for Wi-Fi roaming for their broadband subscribers.
It's a smart move, given the demand for Wi-Fi from the explosion of tablet and smartphone usage. Of course, Google is no stranger to the appeal of Wi-Fi, having launched several Wi-Fi networks of their own in Silicon Valley and New York City, among other places. Will Google augment their gigabit communities with Wi-Fi access as well?