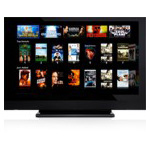 Americans spent 22 percent more time watching free on demand television content in the broadcast primetime category in the first quarter of 2015 than they did in the same period a year earlier, according to Rentrak's latest "State of VOD: Trend Report."  U.S. viewers watched 32.8 million more hours of "Free on Demand" (FOD) content per month in Rentrack's Broadcast Primetime category during 1Q 2015 than they did two years ago, according to Rentrak's OnDemand Essentials market metrics service.
As defined by Rentrak, "Broadcast Primetime on Demand" viewing across the U.S. has doubled since the video metrics and analytics provider introduced its Video Trends report five years ago, according to a company press release.
Other report highlights include:
Free on Demand (Broadcast Primetime): Transactions are up 19.8 percent;
Free on Demand (Cable Series Content): Transactions are up 8.2 percent;
The majority of primetime viewing On Demand happens after day 3, with more than 50 percent occurring day 7 and beyond.
Time Spent Watching VOD
Viewer adoption of new digital video services and devices – VOD and DVRs, for instance – has led U.S. viewers to shift the timing of live TV content but hasn't affected television viewership much, Rentrak says. "Much has been written about the movement from TV to digital viewing; however, Rentrak shows that while live TV viewing is slightly down, television viewership is largely unchanged as more viewership is occurring on DVR and VOD over 28 days," Corporate President Cathy Hetzel was quoted as saying.
"With 100 percent of all primetime series shows now available on VOD, consumers know that favorite shows will be available when they want to watch. The water cooler effect is also driving higher usage as consumers now have the opportunity to watch shows they hear about, from the first episode on."
The cost of VOD advertising, Rentrak adds, should command a premium. "It is no surprise that Free on Demand continues to see growth," CEO and Vice Chairman Bill Livek said.
"On Demand is truly the ultimate engagement medium. No commercial avoidance for primetime content available on FOD makes On Demand one of the most effective platforms on which to target your most desirable consumers. Our recent 'Report' proves that VOD advertising should be sold at a premium price."