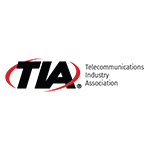 Network operators are getting serious about edge computing, as a new white paper from the Telecommunications Industry Association about converting telecom central offices to data centers illustrates.
"[C]entral offices and data centers are now required to coexist" even though "[s]ome essential characteristics are in direct conflict with each other," writes TIA in the white paper, titled "Central Office Evaluation Strategy for Deployment of Information and Communications Technology (ICT) Equipment."
Converting Telecom Central Offices to Data Centers
The idea of converting telecom central offices to data centers or sharing space between the two functions is being driven, in large part, by the arrival of 5G wireless networks, which can support high speeds and low latency. Those speeds are so high that typical wireless devices such as smartphones may not have the computing power and battery life to support all the applications envisioned for 5G networks, as AT&T and others have noted. Putting computing resources at the network edge could help minimize the computing that must be done by the wireless device – and central offices increasingly are being seen as an excellent place to locate those resources.
Making such a conversion has implications for heating ventilation and air conditioning (HVAC) systems, electrical power and fire protection, however, as TIA explains in the white paper.
The white paper looks at options for three different size conversions, including small-scale installations involving one to eight cabinets in less than 200 square feet, medium-scale installations involving four to 12 cabinets and 200-500 square feet, and large-scale installations involving more than 12 cabinets and more than 500 square feet.
The white paper about converting telecom central offices to data centers details HVAC, power and fire protection issues pertaining to small-scale and medium-scale deployments, referring readers to other resources for large-scale deployments.
According to research from IHS Markit released earlier this year and referenced in the TIA white paper, 85% of network operators surveyed said they plan to create or already have created smart central offices by installing ICT equipment to create mini data centers in selected central offices. By 2023, operators expect 44% of their central offices to have mini data centers or smart central offices.
The researchers also found that 70% of respondents plan to deploy central office re-architected as a data center (CORD) solutions and that by 2023, CORD will be deployed in half of respondents' central offices.
The CORD initiative itself has been impacted by operators' edge computing plans, with the initiative's focus shifting in that direction to support those plans.