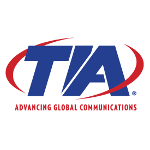 Telecom providers continue to be challenged as a result of rapid, ongoing growth in data demand originating from a growing range of connected devices, mobile devices in particular.
That's adding impetus to next-generation 5G wireless broadband research and development. New market research from TIA (Telecommunications Industry Association) reveals what mobile network operators expect from 5G wireless technology, which could see limited deployment as soon as 2018.
5G Expectations
Three-quarters of survey respondents said prospects of enhanced mobile broadband capacity (76 percent) and supporting growth and development of the Internet of Things (IoT) are 5G R&D's two primary drivers, according to TIA's white paper, ¨5G Operator Survey 2015.¨
North America followed Asia as the region respondents said would lead 5G development. Seven of 10 said Asia will lead 5G development as compared to 52 percent for North America and 45 percent for Europe.
When it comes to actual deployments, one-third of network operator employees surveyed said their companies would launch commercial 5G services prior to 2021. Most don´t expect that will occur until after 2022.
Sponsored by TIA and InterDigital and produced by Heavy Reading, report authors point out that SK Telecom plans to demonstrate a 5G network at the 2018 Winter Olympics. Japan's DoCoMo intends to launch a 5G network at the 2020 Summer Olympics.
When it comes to 5G technology, two-thirds (66 percent) expect 5G will incorporate two or more radio interfaces. More than half (54 percent) expect 5G will incorporate multiple (more than two) radios. Scalability across diverse performance requirements and spectrum remains a key open question, according to the report authors.
Regarding 5G spectrum usage, some 30 percent of respondents ranked sub-5GHz bands as ¨critical.¨ Twenty-one percent ranked 5-30GHz as critical while 13 percent did the same for millimeter wave bands. In all, these results suggest low frequency bands will be favored in initial 5G deployments, the report authors conclude.