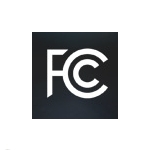 The Federal Communications Commission's efforts to crack down on abusers of the Universal Service low-income Lifeline program seem to be paying off. Late last week the FCC, the Federal Bureau of Investigation, the Internal Revenue Service and the Department of Justice announced that three Florida men who operated several wireless phone companies have been indicted for defrauding the Lifeline program of approximately $32 million.
The Lifeline program is designed to pay $9.25 a month toward the cost of a low-income customer's phone bill and is operated by the government and funded by the telecom industry. According to the Tampa Bay Times, the three men are accused of overstating the number of poor clients they served and using the money they collected to pay for a private jet, a 28-foot boat and six luxury cars.
According to the Times, the three men owned five corporately linked companies that did business as American Dial Tone, Bellerud Communications, BLC Management, LifeConnex Telecom and Triarch Marketing. Employees of a separate business operated by one of the three men told the Times they saw vehicles hauled away by federal agents on Thursday.
In early 2012 the FCC established procedures aimed at enhancing oversight of the Lifeline program and since then on several occasions has proposed fines in the range of $1 million to $22 million against carriers it said appeared to have violated eligibility rules. With the exception of Tracfone, for which the FCC in September 2013 proposed a fine of $4.5 million, the companies accused of violations have had unfamiliar names like UTPhone, Easy Wireless and True Wireless. Tracfone said it did not believe it had broken any laws or that the proposed fines were warranted.
The new Florida case is notable in that it involves a larger sum than previous examples and authorities have taken the case beyond the "fine proposed" stage.
At the same time the FCC established the plans for stronger Lifeline oversight, the commission also reduced the amount of money that wired or wireless carriers can collect per customer and established procedures aimed at enhancing oversight of the program. Early last year the commission said it was on track to generate at least $2 billion in savings through the end of 2014.
Some regulators have indicated that they would like to see the Lifeline program transition from a focus on voice to also encompass broadband – a shift that already is in progress for the Universal Service high-cost program that pays some of the costs of delivering communications service in high-cost rural areas. A portion of money freed up from Lifeline reforms has been used to fund trials aimed at helping to shape a broadband Lifeline program.
And if the reforms and enhanced oversight free up more Lifeline funds, potentially the commission could actually fund a broadband Lifeline program.