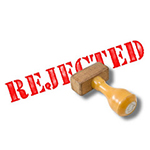 An FCC order released last week denies petitions from three entities that were provisionally awarded funding in the FCC Rural Broadband Experiment program because the awardees were unable to obtain satisfactory letters of credit — a decision that does not bode well for other provisional awardees that have experienced difficulties obtaining letters of credit meeting the FCC's strict requirements.
The Rural Broadband Experiments program had a one-time budget of $100 million to cover some of the costs of bringing broadband to rural areas where broadband is not available today or is available only at low speeds. The program was crafted to gain information to help the FCC establish rules for the Connect America Fund reverse auction, which will award a considerably larger amount of funding to help cover the cost of bringing broadband to more unserved areas.
Back in 2014 the FCC announced provisional winners in the Rural Broadband Experiments program, but before obtaining funding, recipients were required to obtain a letter of credit from one of the nation's 100 largest banks. That was a major challenge for smaller rural telecom and utility companies that traditionally do not borrow from those banks. In no small part because of these concerns, the FCC had been slow in releasing funding to provisionally awarded Rural Broadband Experiment winners.
The logjam appeared to be broken earlier this year, when the FCC relaxed LOC requirements for the Connect America Fund auction. Instead of being required to obtain an LOC from one of the nation's top 100 banks, CAF winners would be able to get LOCs from banks that are insured by the FDIC and have a Weiss bank safety rating of B- or higher – a move that would expand the number of eligible U.S. banks to approximately 3,600. At that time, a source told us that requirements also were relaxed for the Rural Broadband Experiments program.
But last week's order suggests that the FCC does not intend to extend the relaxed LOC requirements to the Rural Broadband Experiment program.
FCC Rural Broadband Experiment LOC Requirements
In last week's order, the FCC denied three separate petitions filed by Lake Region Electric Cooperative, Wichita Online and Halstad Telephone Company "seeking waiver of the requirement to submit, by a specified deadline, a letter from an acceptable bank committing to issue an irrevocable stand-by letter of credit . . . in the amount of the provisionally selected bid." Wichita Online and Halstad Telephone Company were provisionally awarded funding in the first batch of awardees announced in late 2014. Lake Region Electric Cooperative was provisionally awarded funding in March 2015.
In defining "an acceptable bank," the FCC cited the original guidelines specifying that "eligibility was generally limited to institutions insured by the Federal Deposit Insurance Corporation or the Farm Credit System Insurance Corporation, ranked among the top-100 largest U.S. banks (based on revenues in the prior year) and rated by Standard & Poor's at BBB- or better (or the equivalent from a nationally recognized credit rating agency)."
In explaining its decision, the FCC noted that "granting these bidders their requested relief would be unfair to other similarly situated bidders, including those which fulfilled their commitment letter obligations despite allegedly onerous conditions and those which defaulted while pursuing letters from eligible banks and were removed from further consideration for support." The commission added that granting the requests "would be equally unfair to entities which may have chosen not to place bids during the bid filing window based on their assessment of their ability to satisfy the commitment letter requirements."
Image courtesy of flickr user Vic.