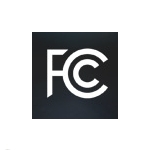 The FCC has authorized more than $5 million in funding for three more rural broadband experiment awardees. The funding will help cover some of the costs of bringing broadband service to parts of price cap carrier territories where broadband is not available today. The new awardees and funding to be received include: 
$240,000 to BARC Electric Cooperative for a project in Virginia

$2.375 million to Douglas Services for a project in Oregon

$2.6 million to Northeast Rural Services for two projects in Oklahoma
Funding will be doled out to the awardees over a period of 10 years, although awardees must begin offering service within 100% of the buildout area within five years.
FCC Rural Broadband Experiments
The rural broadband experiments were a one-time program with a total budget of $100 million freed up from savings in the Universal Service Fund. The purpose of the program was to gain information to help in shaping the competitive bidding process that will award Connect America broadband funding for areas of price cap carrier territories where the incumbent carrier declined to deploy broadband at the support level calculated by the FCC based on a cost model. 
In the rural experiments program, awardees were chosen based on efficiency, which in general was measured by comparing the amount of funding requested by the bidder with the support level calculated by the FCC. The commission found no shortage of companies willing to deploy broadband at a lower level of support than the incumbents were offered. Awardees have included rate of return carriers agreeing to build out nearby territories as well as non-traditional service providers such as power companies and wireless broadband service providers. 
A year ago the FCC provisionally selected nearly 40 rural broadband experiment winners but some have since been denied funding. In some cases this occurred because the companies were unable to get letters of credit from one of the nation's top 100 banks — a requirement for participation that some say does not recognize the fact that small carriers often do not have a relationship with any of those banks and therefore may have trouble obtaining an appropriate LOC in today's economic environment.
A few months after the initial list, the commission provisionally selected 12 additional service providers for RBE funding. All three companies whose funding was authorized in the FCC's latest action were in that group. Another commonality: all three agreed to deploy service capable of supporting speeds of 100 Mbps downstream and 25 Mbps upstream. 
About three-quarters of RBE funding was awarded to companies agreeing to deploy service at that speed. The remainder is targeted for companies that agreed to deploy service at speeds of 10 Mbps downstream/ 1 Mbps upstream.