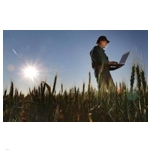 The fate of as much as 30% of money earmarked for five price cap carriers in this year's Connect America Fund program is in question, the FCC revealed in a press release yesterday.
Back in August, the FCC announced that the telcos had asked for more than $385 million in funding to build broadband to as many as 600,000 homes and businesses where carriers would not otherwise be able to justify the investment. Carriers were not required to put funding of their own toward the projects, although some of them offered to do so.
The five carriers that requested the funding are AT&T, CenturyLink, Fairpoint Communications, Frontier Communications and Windstream.
Yesterday the FCC said it has authorized only $255.7 million of the requested funding – enough to serve 393,409 homes. The commission received challenges for approximately 30% of 563,767 homes originally targeted. Challenges came from competitors who said they already provide broadband to the targeted homes.
An FCC official  confirmed that the challenges were still pending, which means some of the funding originally earmarked could eventually be released to the requesting carriers.
Included with yesterday's press release was a list of the 41 states currently slated to see new construction projects, including the number of locations and funding amount. Funding initially was requested for a total of 44 states.
This year's Connect America Fund was open to 10 price cap carriers that have some rural lines that lack broadband. Each was offered a specific amount of money based on the number of rural lines in its territory. Some carriers, including Verizon, declined funding, freeing up additional funding for the five accepting carriers. Anticipating that this might occur, some of the carriers —  including AT&T and Windstream – requested more funding than they has been allotted. In addition funding that was unclaimed in the 2012 program was made available.
Based on CAF program parameters announced earlier this year, it would appear that funding earmarked for lines deemed ineligible for support in this year's program will be carried over to the 2014 program.
Rate of return carriers are not yet eligible for CAF funding. Many of them continue to receive funding under the high-cost Universal Service Fund that focuses on voice, but that program is targeted to be phased out and replaced by a broadband-focused CAF program. Specifics of that program have not yet been resolved.