Sponsored Content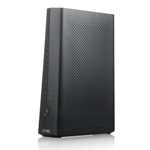 Imagine the ability to deliver the diversity of services your subscribers demand in this fast-paced digital world, that is tailored to your network, while providing the high-speed performance necessary to ensure a winning customer experience. Unified gateways accomplish these high-order tasks and come in many different form-factors.
By integrating the functions and features of routers and customer premises equipment into a single, solid performing platform, service providers can deliver a winning customer experience with confidence. Indeed, a new era of "Unified Gateways" offering this best-in-class performance, functionality, ease of use, and management is now upon us.
With so many home gateway options available, it's hard to make heads or tails on standardizing a home gateway solution for your organization. There are also many different deployment options including FTTH with an ONT, copper for xDSL, and even fixed wireless access using LTE.
Unified Gateways offer a standard feature set that is consistent across all gateway platforms. Importantly, service providers can deliver a consistent and feature-rich experience within the subscriber's premises anywhere on their network. Regardless of the the access technology, service provider's can rest assured that the customer experience they are delivering will meet or exceed customer expectations.
Carrier-class unified gateways deliver a premium suite of features that are far superior to any "off the shelf" home gateway solution. These necessary features include:
1G CPU processing power that meets the demands for today's applications
A high performing Wi-Fi solution with AC2400 4×4 5GHz/3×3 2.4GHz that's a staple feature across both Ethernet routers and DSL CPE
Integrated service provider features for data, video, and voice applications
Remote management using TR-069, TR-143 and TR181i2 for visibility into the Subscriber's home
The Zyxel EMG6726, an Ethernet Router, and the VMG4927, a VDSL2 CPE, are the latest generation of tomorrow's unified gateways.
Learn more about these unified gateways and the superior options unified gateways bring to broadband service providers by registering for and attending our upcoming webinar or contact contactkgp@kgpco.com.

Interested in publishing a sponsored post to Telecompetitor? Contact us or call 240-450-2161.