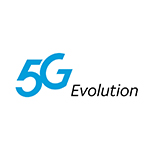 AT&T will bring its 5G Evolution technology to 99 additional markets, the carrier announced today. This 5G Evolution strategy, which does not actually use 5G technology, is happening in parallel to AT&T's true 5G plans, which will bring 5G to 12 markets by the end of the year. Confused yet?
AT&T's 5G Evolution is the company's spin on LTE-Advanced technology, featuring 256 QAM, 4×4 MIMO, and 3-way carrier aggregation to achieve much faster mobile broadband performance. AT&T claims 5G Evolution can provide theoretical download speeds of 400 Mbps. Consumers must have 5G Evolution capable devices though, of which AT&T offers 13, including the Samsung Galaxy S8 and S9 series.
Meanwhile, AT&T will launch 3GPP standards-based 5G service, which is not 5G Evolution, in 12 cities this year. That service will initially only feature a Mi-Fi type hotspot device that connects to AT&T's 5G service, allowing other devices to connect through it using Wi-Fi. True 5G capable smartphones won't arrive on the market until 2019, with 2020 and beyond seeing more mainstream momentum.
As the below map illustrates, this path to 5G can be a bit confusing, with multiple references to 5G, all of which don't actually represent 5G.
AT&T is not alone in this 'liberal' use of the term 5G. Other carriers have grabbed that marketing term to represent faster wireless service, even though no carrier in the U.S. has actually launched a true 3GPP compliant 5G service yet.
Verizon is perhaps closest with their launch of 5G home, a fixed wireless broadband service. But even that service is currently based on Verizon's own proprietary 5G standard – Verizon 5G TF. Verizon says it will eventually migrate to 3GPP 5G standards for their fixed and mobile 5G services.
AT&T says 5G Evolution service will reach 400 markets by the end of the year, and nationwide coverage will come by mid-2019.