Industry Insight Series
In a post-pandemic world where more consumers in both rural and urban areas are cutting the cord, it's vital for broadband service providers to understand how people use internet and video services. While the reputation of traditional video service (within the industry) continues to suffer, Innovative Systems' 8th annual rural video and broadband industry study suggests another reality among consumers.
Companies providing traditional video still attract subscribers because of local programming, a familiar interface, DVR capabilities, and the ability to bundle services. Meanwhile, the importance of a fast, reliable internet connection—particularly fiber internet—remains strong among rural consumers. 
Why People Stick with Video
On one hand, the Innovative Systems study points to minor upticks in the popularity of streaming services among rural consumers.
The number of rural consumers using streaming services increased from 61% last year to 63% in 2023. And 41% of rural consumers rely on streaming as their sole video source (up from 39% last year, but lower than the 50% national average) 
But while the number of traditional video subscribers shows a slight decrease, it remains significant:
22% of rural consumers who stream also subscribe to traditional video service
27% of rural consumers don't stream at all but have video service (down from 32% last year)
Among rural consumers 55 and older, 62% subscribe to traditional video service (down from 64% last year)
63% of rural consumers who subscribe to traditional TV service bundle TV with internet
While streaming and cord-cutting are on a slight increase—though only 25% of traditional TV subscribers say they're likely to cut the cord—consumers still value many of the features offered by video service. Fondness for their current channel lineup, remote controls, DVR technology, and the ability to bundle TV and internet are still vital for people who choose to stick with traditional video. Local programming remains one of the most important reasons people stay with traditional service, increasing in importance this year among all consumers but most heavily among 18- to 34-year-olds.
Internet: More Important Than Ever
The study makes an important distinction between consumers' exact knowledge versus their lived knowledge: "Although most subscribers don't know how fast their internet connection is, they know fast vs. slow internet through experience."
About two-thirds of rural consumers are happy with their internet speed, and on average they connect a little over five devices via their home network. Top drivers of satisfaction among rural internet consumers are price and consistent speed. The highest levels of dissatisfaction are related to their opposites: high costs and poor/unreliable speed. 
Finally, Innovative Systems' findings illustrate the importance of a fiber connection versus service not delivered via fiber:
Fiber subscribers' overall satisfaction is rated an average of 8.4 out of 10, while non-fiber subscribers' satisfaction averages 7.2
75% of rural consumers with fiber are happy with their Wi-Fi speed, compared with just 57% of those without fiber
30% of those studied have a fiber-to-the-home connection. An additional 26% without fiber either know it's available or that it's coming soon
For access to Innovative Systems' full 8th annual rural video and broadband industry study, click here.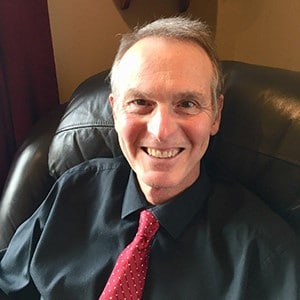 Scott Meyer, Director of Marketing
Innovative Systems
Scott has been involved in marketing for over 35 years, for the past 16 years as Marketing Director for Innovative Systems, where he has been helping service providers promote and sell Innovative Systems solutions to their end users.
This series features insight into important broadband industry issues from industry leaders.