Sponsored Content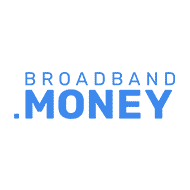 About Broadband.Money
Broadband.money is the fastest way to discover and win broadband grants in your area. Apply to many programs at once, get expert help, line up matching capital, team up with community partners, and much more. Get your share of the more than $75 billion of federal, state and local broadband grants issuing over the next few years. Get started today: pre-enroll at broadband.money.Ready.net as the parent company.
The broadband industry has an incredible opportunity ahead. Getting broadband access to everyone in the country, regardless of their location or economic circumstance, is within reach thanks to the wealth of both public and private funding that is now in play, including NTIA's BEAD program.
Experienced broadband service providers, utilities, and municipals are now in a unique position to lead this charge of expanding broadband and significantly growing YOUR business as a result. To do so, you need a plan and the necessary tools to secure the grant funding that will be instrumental in helping achieve these important goals.
That's where the Broadband.Money platform comes in. Our portal gives you the tools needed to tackle BEAD broadband grant applications through a cohesive step-by-step process. Everything you need from research, all the way through to winning, and all of the compliance and reporting management necessary after the fact.
Your three phase journey looks like this:
Phase I – Pre-Application Research and Development
Uncover areas of opportunity
Begin local coordination
Invite collaborators and consultants
Line up match capital
Phase II – Review and Submit Application(s)
Build one application profile
Apply to multiple programs
Obtain professional help
Export your application profile at any time
Phase III – Ongoing Monitoring, Reporting, and Performance Management
One-touch federal, state, and local reporting
Comply with agencies' and capital providers' reporting requirements
Keep partners informed through a dashboard
Includes active measurement reporting
Broadband.Money has developed specific guides to walk you through the entire broadband grant process. You can get started today by pre-enrolling and then immediately begin planning for your BEAD application.
Additional guides focus on obtaining matching funds, local coordination, and the challenge process, to name a few. There's no need to wait. Competitors already have their plans underway and Broadband.Money has everything you need to get started today.