Industry Insight Series
The broadband industry is at a unique crossroads. The recent pandemic illustrated the necessity for broadband everywhere. That reality has helped create an unprecedented funding cycle for fiber broadband expansion. An opportunity that we are only just beginning to understand.
Between the many federal and state broadband funding opportunities that are now in play, well over $100 billion will be made available over the next five years. Programs include ARPA, BEAD, RDOF, and ReConnect. And that's just counting government funding. Private investment will chip in even additional funding.
This funding cycle can help fuel the dramatic expansion of fiber broadband across the entire country, helping bring the promise of broadband to the unserved and underserved. Our broadband future will be far more sustainable and future ready as a result, but communications service providers (CSPs) will have a golden opportunity to leverage that new infrastructure to fuel even future expansion and growth.
Government funding that helps build networks can create a launching pad of sorts for this expansion and growth. CSPs can leverage that foundation for expansion into new verticals, into neighboring markets, and with new applications. A true foundational growth engine is within reach. It's a win-win for both the public and private sectors.
The True Power of Fiber
The potential that fiber broadband brings CSPs is well documented and includes:
Future-proof technology that will perform for many decades to come
The ability to leverage multiple wavelengths for broadband capacity to meet any residential or business need
A path to 25G technology and beyond
Converged network capability that enables multiple business cases including residential, enterprise, mobile backhaul, and wholesale use cases, all from a single network
As consumers adopt new applications, including smart home automation, and as businesses look to leverage low latency, cloud-based services, fiber operators are in the prime position to best monetize these trends.
In addition to this engine for growth, CSPs are able to deliver the best possible customer experience. This is an important competitive differentiator. While speed and capacity are important, meeting the expectations of all customer types while delivering the best customer experience positions CSPs for sustainable growth and creates barriers to entry for competitors.
The future is indeed bright. But only for those CSPs who seize it. The current broadband funding cycle creates a once-in-a-generation opportunity. By leveraging this opportunity, CSPs can lay the foundation for decades of growth and prosperity.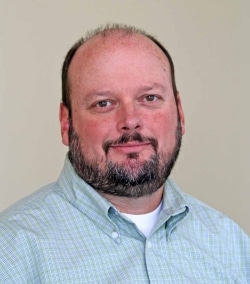 Keith Russel, Marketing Director, Fixed Networks
Nokia
Keith is responsible for Nokia Fixed Networks marketing in North America. In that role, he is focused on market analysis, business modeling and go-to-market strategies for Fixed Access solutions including next-generation fiber and 5G Fixed Wireless Access. In his 25+ years in the telecom industry, Keith has been active in fixed networks technologies from the birth of broadband with ADSL to the Fiber era, having held positions in application engineering, business development and marketing.
This series features insight into important broadband industry issues from industry leaders.