Industry Insight Series
At Nokia, we talk to a lot of broadband service providers who want to make sure they don't have any regrets when they look back on the construction of their network—as they say, "you only get one chance to get it right the first time."
How do you ensure that the network you're building today will set you up for success well into the future? The key is to design with the future in mind—the goal should be a flexible network that allows for a smooth upgrade path.
The COVID-19 pandemic changed the face of residential internet needs and highlighted the digital inequities in this country. Without the ability to access office servers, work from home moved online with services like Office 365, Zoom, Slack, Teams, and other cloud-based technology. The constant use of software-as-a-service (SaaS) applications made a high-speed internet connection a must for home offices. In the next five years, we expect the use of SaaS applications to double, as these platforms provide the right mix of reliability, flexibility and speed for consumers.
As a result of this shift in how and where we work, higher residential speeds are on the rise —and because people want the same experience in the office that they have in the home, small and medium-size business speeds need to be upgraded with not just higher but more symmetrical speeds. In the past, the 1 Gbps speed tiers were a luxury; however, they now account for more than a quarter (26%) of the broadband plans to which people in the United States currently subscribe. Plans that offer speeds under 200 Mbps are down 50% from last year.
The demand for higher speeds correlates with a rise in data usage. In high-usage areas, we're already seeing Gigabit PON networks hit their limit. Given current trends, XGS-PON (10 Gigabit PON networks) will likely meet consumer data demands for the next decade for many residential deployments; however, operators want to leverage their network infrastructure spend to the fullest. 
By connecting those small, medium and even larger businesses that are in the same vicinity to the existing fiber networks, operators can leverage next-generation access technologies such as 25G PON systems to connect those higher revenue customers. 
Since these logical networks use different colors of light on the same physical network, there is a seamless co-existence and upgrade path between these classes of service.  By leveraging the same physical network, operators can utilize the same tools, processes and teams to operate both the residential, business, and enterprise networks, thereby lowering the overall OPEX costs.
Other non-fiber technologies will be deployed in the coming years as operators look to leverage existing deployed infrastructure.  Technologies such as DOCSIS 4.0 (Full Duplex and Extended Spectrum) and Fixed Wireless Access utilizing 4G and 5G mobile solutions will play an important role; however, interference and signal integrity issues may cause operational challenges that could keep operators from realizing the potential cost-savings of leveraging the existing network. 
As you create and expand your broadband networks, keep the following points in mind to commit to deploying fiber networks with no regrets:
A residential fiber broadband network has an almost infinite amount of capacity compared to the existing access technologies.
Passive fiber optical networks have NO POWER consumption in the outside plant.
Passive fiber optical networks do not require any upgrades to the physical plant when enabling next-generation services. Operators can support seamless coexistence between different generations of fiber technology on the same physical network by utilizing different "colors" or wavelengths of light.
As you apply for the unprecedented amount of funding currently available and expand your networks, preparing for the next generation of applications and services is crucial. Think long-term and build networks that enable your communities to succeed in the 21st century and beyond. 
Build with confidence knowing that vendors such as Nokia are bringing the next generation fiber access products to tap into the infinite amount of capacity of the fiber network.  Build with no regrets.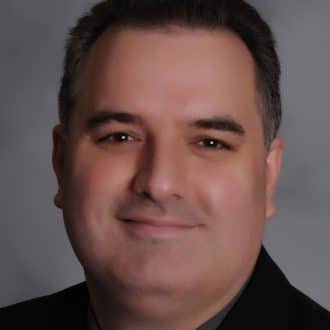 David Eckard, Broadband Partners
Nokia
David Eckard is currently the Vice President of Broadband Partners at Nokia, overseeing the company's response to the historical influx of capital from the various federal and state funding programs that aims to close the digital inequities in our country. He previously held various leadership positions in Nokia as the VP of Strategy and Technology for North America, VP of Business Strategy for the Optical Networking Business. and Chief Technology Officer for the Fixed Networks division. He has overseen the development of and investment in key enabling technologies that have allowed Nokia to be a trusted partner for next-generation networks.
This series features insight into important broadband industry issues from industry leaders.