Sponsored Content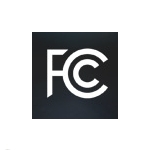 On January 30, 2014, the FCC published an order for the creation of trial experiments meant to shape the way the nation's communications networks provide services during this new era of technological transformation.
These experiments are a way to ensure that the traditional capabilities and values of the telecommunications industry continue after service providers transform their networks to an all-IP architecture.
Some of the core guidelines are:
All Americans must continue to have access to affordable communications services
Public safety services must be made available regardless of the underlying technology
Improved competition in the marketplace must provide choice for consumers and businesses
Consumer protection against fraud is critical for privacy and safety
While one could easily assume that trials are only of interest to larger carriers, there are plenty of good reasons why smaller carriers would want to get involved, such as the opportunities to:
Experiment with new services without committing to maintain them forever
Influence future regulations
Take advantage of funding available specifically for rural-focused broadband and voice trials
Trial Focus
The trials are voluntary on the part of service providers and their customers.  Providers must ensure that non-trial consumers do not lose access to current services in the process, while core services such as long distance and emergency calling must be maintained for everyone, including voluntary trial participants. There are not many specific examples in the order as to the structure of the trials, but the FCC outlined some of the areas they would like the trials to address:
Levels of interest in deploying high-speed scalable infrastructure to new or underserved markets
The types of areas where service providers would offer wireless data services at prices comparable to wireline services
How anchor institutions such as schools, hospitals and public facilities would be impacted
Advancing common objectives of deploying next-generation networks between service providers
The FCC provided only general guidelines around much of the trial structure. The experiments are meant to gather information in three broad areas:
Service-based experiments. Providers are invited to submit proposals to initiate tests of providing IP-based alternatives to existing services in discrete geographic areas or situations
Targeted experiments and cooperative research. These experiments will explore the impact on specific values, including Rural America, People with Disabilities and New Telephone Numbering Solutions
Data improvement. Reform of the FCC's process to collect better data on how technological change is impacting consumer values
Service-Based Experiments
For service-based experiments, the FCC provided few limitations or suggestions on what should be trialed.  Some examples of potential trial experiments include:
Interconnect and Trunking changes could be tested to ensure that an all-IP infrastructure is of similar quality and reliability to existing service, while providing improvements in functionality and cost.
Signaling aggregation could be especially cost effective for service providers without their own SS7 facilities today.
NFV and new hardware/software solutions can help change the deployment and architecture options available, making it more affordable and feasible to roll out next-generation services in unserved or underserved parts of the country
Technologies like soft clients on consumer devices and HD voice can help service providers stay relevant and competitive in the world of OTT services and increasing consumer expectations.
Targeted Experiments and Cooperative Research
The FCC is particularly interested in projects that strive to ensure universal availability of modern networks capable of providing voice and broadband service to homes, businesses, and community anchor institutions in rural markets.  Rural areas offer special challenges to broadband access and adoption, so the FCC has stated that perhaps $50 million to $100 million could be made available via CAF for the rural portion of the trials. Funding may be spent both on expanding access to higher-speed Internet service and on providing services, such as voice, over these new IP networks.  In many ways, Rural America trial proposals could be structured very similarly to Broadband Stimulus activity.  Rural America trial proposals will have a better chance of getting funded if they include some Service-based experiment components.  Service providers should act quickly though, because Rural America funds will be limited.
Data Improvement
The FCC is trying to gauge the level of detailed information that can be obtained about customers, services, quality, emergency calling and the overall IP network.  While the trial order does not call out specific solutions, a very good argument can be made for improving data-collection and network-probing capabilities in order to meet data-gathering goals and improve overall customer quality and service.
In closing, there are many great reasons to get involved in the trials.  Because the trial order is so open-ended, there are many trial experiments related to core business that a service provider could propose and stand a good chance of getting approved.  With extra funds being made available for rural areas, there is an opportunity for many service providers to build out more infrastructure and services with less impact to their bottom line.  Service and solution providers should take advantage of the opportunity presented by the FCC to help define the future.

Read more insight from Metaswitch from their sponsored Telecompetitor series:
Your Network Transformation Kit Bag
It's Time to Transform the Network
Interested in publishing a sponsored post to Telecompetitor? Contact us or call 240-450-2161.