Sponsored Content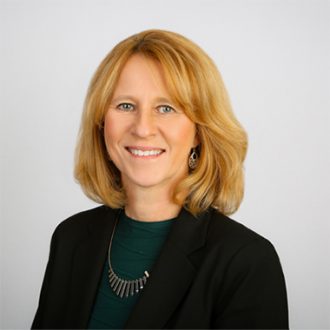 Teresa McGaughey, Solutions Marketing Director
Calix
With over 20 years of experience in the telecommunications industry with a focus on the access network in software development, product management, sales and marketing, as well as a patent in router on a chip technology, Teresa has extensive knowledge on what it takes to make networks work and a global perspective on them. She holds a BS in Computer Science and at Calix, she is currently Area Vice President of Access and Field Marketing.
Why do people love ready-to-bake cookies? The answer is in the name: they're "ready to bake." They simplify the baking process. And it takes you less time and money to get to the same, delicious result as if you'd made those cookies from scratch.
Here's how ready-to-bake cookies relate to your network. The conventional network is complex and has many subscriber-facing functions—in addition to the traditional access system. Those functions include aggregation transport, lawful intercept, subscriber management (including authentication, authorization, and accounting [AAA]), IP address pool management, and policy. These functions often span multiple systems and require a lot of coordination. In fact because of the interactions required among multiple vendors and systems, it can take years to add a new service or capability to the network.
Reduce Your Network Ingredients To One (Like Ready-to-Bake Cookies)
Now, what if I told you there was a way to consolidate the functions related to provisioning, managing, and maintaining subscribers and their services so you can—much like ready-to-bake cookies—simplify the process, and save time and money?
These are the exact benefits you get with the E9-2 Intelligent Edge System and the Aggregation Services Manager line card (ASM3001). The E9-2 with the ASM3001 enables you to consolidate subscriber management functions, aggregation, and routing, and lawful intercept into a single system. By moving these functions closer to the subscriber in the network, you can reduce failure groups and latency as well as improve security.
Three Steps HTC Followed To Simplify Its Network
Recently Highland Telephone Cooperative (HTC) began the journey to a simplified network.
Here are the steps they took.
Replace Layer 2 aggregation switches with the E9-2 ASM3001 to provide the needed 100G capacity and aggregation
Add Layer 3 routing to E9-2 ASM3001 with the AXOS Advanced Routing Protocol Module (ARm) to improve network security and reduce failure groups and latency
Add subscriber management functions like policy and IP address pool management to the E9-2 ASM3001 using the AXOS Subscriber Management Module (SMm), which allowed them to eliminate systems like the DHCP server and lawful intercept server
This step-by-step process increases access network capacity and simplifies functions so much that you can eliminate as much as 87 percent of the systems required in traditional subscriber-facing networks. In addition, this process can help you eliminate as much as 95 percent of the recurring fees associated with the software currently required to operate the network.
The E9-2 Intelligent System and Aggregation Services Manager line card aren't delicious like ready-to-bake cookies—but to any network engineer, they're just as appealing.
For more information, download our tech brief, "Architectural Fundamentals for a Successful Broadband Network."