Our Industry Insight series brings insight and analysis from industry thought leaders on important issues facing the telecom industry. This latest insight comes from industry veteran L. Marie Guillory, who provides analysis on the latest FCC Broadband Deployment Report.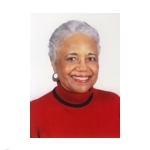 After having concluded in five prior reports that broadband was being deployed in the US in a reasonable and timely fashion, this week the FCC shifted gears and sent Congress a report that concludes just the opposite.
This new conclusion   has upset some providers of "broadband service" who see the FCC's Sixth Broadband Deployment Report as a predicate for the agency to expand regulation over the broadband access services they offer. Others see it as one more reason to reform universal service to include broadband access as a primary goal of that program.
New Broadband Benchmarks
At the same time, the agency raised the minimum speed threshold for measuring access to broadband from speeds in "excess of 200 kbps in both directions to 4 Mbps download and actual upload from the customer of at least 1 Mbps.  That new benchmark was used to support the "unreasonableness and untimeliness" finding.  Meanwhile the benchmark itself is the subject of disagreement because the FCC has set a goal of 100 Mbps for 100 million households, leaving the remaining population to the lower 4Mbps standard.
Rational Conclusion?
If the Report is to have any validity in shaping future policy or evaluating the effectiveness of past decisions, Congress, as well as the public should be able to determine the basis for the negative conclusion.  Ordinarily when a federal agency decides that a company or an industry has acted unreasonably, it does so by explaining how a practice or specific conduct fails to meet a measure imposed by a statute or rule.
Federal courts provide the check that spares the public the cost and burdens of arbitrary or unlawful decisions in such cases.  In these contests, agencies themselves must defend their positions by demonstrating that their conclusions are reasonable and lawful. The Sixth Report does not provide a checking mechanism of this type but that should not give the agency a free ride.  The public should still be able to determine whether agency pronouncements that affect it are themselves rationally based.
More Data, More Questions
This report had the benefit of additional data not available in prior reports.   That data   explains where the gaps in deployment are and what populations are most affected.  For example, 1,024 out of 3,230 counties are unserved by broadband. The people in these counties have lower incomes and they live in more rural areas than those served by broadband.
This picture of unserved America does not look very different from the one that shaped universal service policy for voice telephony.  The similarities do not reduce the complexity of the issues surrounding ubiquitous broadband access but the facts indicate what areas and populations need to be the focus of  universal broadband access policy.
What then is the measure that the FCC  used to determine that broadband is not being deployed to all Americans in a reasonable and timely fashion?  We know the conclusion.  Between 14 and 24 million Americans live in areas where they cannot get broadband. Since Congress mandated a National Broadband Plan with the goal of universal "access to broadband capability" most providers and consumers alike can agree that that number is unacceptable. After all, everyone stands to gain from ubiquitous deployment if affordability issues can be addressed and penetration levels improve.
However, it is not enough to recite the number. After all, the 14-24 number is not a per household number and it is based on a new benchmark.  Further, there is no indication of what number would be reasonable. For example, would deployment be reasonable if access and subscribership numbers approached the 95.7 % household subscribership rate for telephones.  Is the rate of deployment in the Nation reasonable given the acknowledged difficulty of providing even 4Mbps speeds in the sparsely populated counties where the bulk of the unserved population resides? A little more explaining before painting with such a broad brush might have spared the FCC the criticism that its shift is a set up for reclassifying broadband services as telecommunication services.
Next Steps?
The problem with the broad charge of "unreasonable and untimely" deployment is that it implies "onus" or "blame" that requires providers to put up a defense.  The negative finding is threatening because the FCC has some added tools to impose remedies after filing this particular report.  The law directs the agency to follow up on a negative finding like this one by taking immediate action to accelerate deployment of broadband capability by removing barriers to infrastructure investment and promoting competition in the telecommunications market.
It is not clear how the FCC sees this mandate since this is the first time it has made a negative finding. Even without a negative finding, the law provides some basis for the FCC to utilize price cap regulation as a remedy.  Is this a set up for imposing some form of incentive regulation on small carriers?   Understandably, service providers are leery.