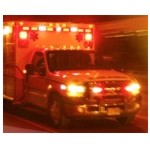 The ability to send text messages to 911 anywhere in the U.S. could enhance public safety answering points' (PSAPs') ability to respond to emergency situations – and could be particularly important when the person contacting the PSAP is unable to place a traditional phone call. But although some PSAPs already support text to 911 capability, the capability is far from ubiquitous, and achieving it more broadly will require addressing technology, funding and political issues.
Telecompetitor learned more about those issues in a recent interview with executives from NGA911, one of several companies that has developed technology to support text to 911.
"911 is a national brand implemented at the municipal level — in most cases, with no state coordinating agency," said NGA911 CEO Don Ferguson.
People "have the perception that it's consistent but that's very far from the truth," he said.
Text to 911
Support for text to 911 is becoming increasingly important as people rely more and more heavily on wireless communications. Research shows that the majority of 911 calls now come from wireless devices. According to Eric Parry, director of PSAP implementations for NGA911, the latest data shows the number at around 86%.
Text to 911 support is part of broader efforts to modernize the nation's 911 infrastructure as part of an even broader nationwide transition from traditional TDM to IP communications technology. Already some telecom service providers – including AT&T — and others have created emergency services internet (ESInet) offerings designed to deliver IP communications to 911 call centers. But that's only a piece of the solution and according to Parry, ESInet offerings today offer only a portion of the capabilities they eventually are expected to support.
"The vision of NG911 (next-generation 911) down the road is to have an interconnected NG911 network all across the USA and eventually Canada and maybe Mexico that routes all calls to the correct PSAP using dynamic routing (i.e. calls going to the right PSAP based on where the caller is)," Parry said.
If you thought calls already went to the right PSAP based on where the caller is, you'd be wrong, Parry added. As he explained, the most reliable way to determine a user's location is to use software to ask the phone to send its location. That's how the Uber ride calling app works, he noted. But not all wireless carriers use that approach.
Instead, some carriers estimate a user's location based on the cell towers that the user's phone is hitting. If the user is "barely hitting one tower," the call will be routed to a best-guess PSAP based on the address of the cellsite. It's not uncommon for a caller to be initially routed to the wrong PSAP, requiring the caller to be transferred to a different PSAP, according to Parry. Problems are even worse if the caller doesn't know his or her location or is unable to speak.
NGA911 has a cloud-based offering for PSAPs aimed at addressing these limitations. Like Uber, NGA911 pings the caller's or texter's cellphone to get more precise location information and routes calls to the PSAP based on that information.
To use the NGA911 offering, a PSAP must have call processing equipment capable of receiving IP communications, which connects to the NGA911 cloud over a data connection. PSAPs that updated their equipment in the past three to five years should be able to receive IP communications, Parry said. But there are huge variations from one area to another.
He noted, for example, that the state of Utah has a surcharge on phone bills that is used to support 911. Not surprisingly, "every PSAP has modern CPE in Utah and 80% are IP-enabled," he said.
Another state on the forefront is Maine, where PSAPs have completely switched over to modern equipment, Parry said.
In contrast, "southern California has 35 million people and none of the PSAPs are switched to IP," Parry commented.
Some stakeholders have suggested that the solution to funding issues would be to consolidate PSAPs. But that raises political issues. Parry noted, for example, that in some low-population communities, 911 dispatchers may also be jailers or the community may rely on 911 funding to help subsidize other operations.
Clearly, greater focus and creative thinking will be needed to overcome challenges such as these in order to enable the nation's 911 system to live up to its true potential.