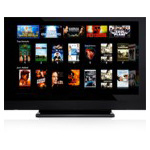 Bright House and DirecTV were the best among a bad bunch when it comes to customer experience in the TV services industry, according to the "2014 Temkin Experience Ratings," which surveys 10,000 consumers to rank 268 companies spanning 19 industries.
With a 63% score, Bright House topped Temkin's ranking of TV service providers for the third year running, but placed 160th of the 268 companies ranked in Temkin's 2013 survey. Though DirecTV has consistently ranked at the top of the category, this was the first time the satellite service provider took second place in the TV services category with a score of 62%. That was only good enough for a 174th-place ranking overall, however, according to a Temkin press release.
Comcast fared worse still. The cable services company – now trying to close its merger with/acquisition of Time Warner – dropped from a middle-of-the-pack customer experience ranking in 2013 to the bottom of the pack this year. Comcast wound up in 260th place with a rating of 47%.
"Consumers give TV service providers the lowest scores, highlighting an epidemic of terrible customer experience across the industry," Temkin Group managing partner Bruce Temkin stated.
Other highlights of Temkin's fourth annual Customer Experience Study include:
The ratings of all TV service providers in the 2014 Temkin Experience Ratings are as follows: Bright House (63%), DirecTV (62%), Dish Network/EchoStar (60%), Cox Communications (58%), Optimum (iO)/Cablevision (56%), Verizon (54%), AT&T (53%), Time Warner Cable (52%), Charter Communications (48%), and Comcast (47%).
Cox Communications (+7 points), DirecTV (+4 points), and Time Warner Cable (+4 points) improved their ratings the most between 2013 and 2014.
Comcast (-6 points), Optimum (iO)/Cablevision (-3 points), and Charter Communications (-2 points) were the only TV service providers whose ratings declined between 2013 and 2014.
Overall, the TV services industry averaged a 54% rating in the 2014 Temkin Experience Ratings, making it the lowest ranked of any of the 19 industries. However, TV services is still one of the 15 industries to improve its rating over the past year, though it only increased by 0.4 percentage points.