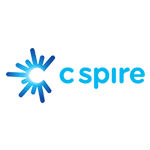 Satellite broadband provider Telesat has joined the rural broadband consortium that Mississippi wireless and broadband provider C Spire established last year. The consortium was created with the goal of spurring broadband adoption and deployment. Other consortium members include equipment providers Airspan Networks, Microsoft, Nokia and Siklu.
Telesat will provide "analysis tools" and expertise in low earth orbit (LEO) technology to "help the consortium work on new business models designed to encourage and promote third-party engagement," a press release explains.
The term "third-party" apparently refers to broadband providers such as wireless ISPs (WISPs) or mobile carriers deploying high-speed services.
C Spire Telesat
Canada-based Telesat has worked with the Canadian government to provide backhaul connectivity to remote areas. The company operates a traditional geostationary satellite fleet but also plans to launch broadband service using LEO satellites in 2022. While geostationary satellite service has relatively high latency, the LEO approach, which requires many more satellites in non-geostationary orbits, provides lower latency.
Although satellite communications can be used to provide direct connectivity to end-user homes and businesses, today's press release suggests that isn't the role that Telesat will play in the C Spire consortium. Instead, Telesat Senior Vice President of Corporate and Business Development Michael Schwartz said the company's role will be to provide backhaul connectivity using its LEO technology.
"Telesat LEO will provide new options for mobile network operators and internet service providers to backhaul traffic from rural communities to their core networks," Schwartz said.
The C Spire rural broadband consortium has been exploring a range of fixed wireless options for bringing broadband to unserved and underserved rural areas that are costly to serve. These options include TV white spaces, massive MIMO using 4G Band 41 LTE and C Spire's own 5G internet product, said C Spire Chief Innovation Officer Craig Sparks in the C Spire Telesat press release.
The C Spire 5G offering to date has used the technology in a fixed configuration to support speeds up to 750 Mbps downstream and 600 Mbps upstream.
The company plans to launch mobile 5G in the future.