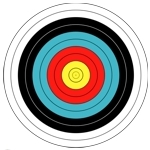 It may not exactly have been "big data." But a recent targeted marketing campaign conducted by West Carolina Tel illustrates how a relatively small company was able to use big data concepts to increase customer satisfaction and achieve substantial revenue gains.
The company has been the local phone provider in parts of South Carolina for 60 years and currently offers triple-play services to customers in its local territory, as well as in neighboring communities where it operates as a competitive local exchange carrier. The company's broadband offerings are based on equipment from Calix that also has the ability to collect and report aggregate data from the network, explained Shannon Sears, director of commercial operations for West Carolina Tel, in an interview.
Telecom Network Analytics
West Carolina Tel used that data to target 2,600 customers out of its 13,000-customer base, focusing on those customers whose connection speed appeared to be slower than what would be optimal for their usage level. Typically these were customers who do a lot of video streaming or gaming, and as Sears explained, "We knew the high amount of bandwidth these customers were using as compared to what they were subscribing to could cause the quality of their Internet service to seem slow."
The majority of targeted customers – about 2,300 – were on West Carolina's slowest speed tier, receiving service at 15 Mbps. The rest were one tier above, at 30 Mbps.
"For one month, we upgraded these 2,600 customers to our 100 Mbps package," said Sears. "This would allow them to experience the highest bandwidth we currently offer for one month and enjoy the advantages of a faster Internet package."
West Carolina Tel did three postcard mailings to the target customers to alert them to the limited-time speed upgrade and noting that for seven dollars more per month they could double their speed when the promotional period was over. Nearly 200 (183) of the 2,600 customers opted for a speed upgrade, including:
162 who went from 15 Mbps to 30 Mbps
14 who went from 15 Mbps to 50 Mbps
4 who went from 15 Mbps to 100 Mbps
3 who went from 30 Mbps to 50 Mbps
These results were substantially better than what West Carolina Tel experienced previously, when it upgraded 96 customers as the result of a mailing to the company's entire customer base. Yet the cost of the targeted promotion was considerably less than for the promotion directed toward the entire customer base.
West Carolina Tel was honored with an Innovation Award at the Calix User Group Conference in Las Vegas earlier this month for its targeted marketing campaign. West Carolina Tel made a presentation at that meeting — and upgrade orders kept coming in while the company was getting ready for the presentation.
"Analytics allowed us to use our marketing dollars more efficiently, while at the same time creating a more successful campaign," commented Sears.