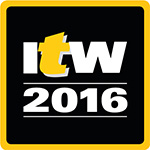 Telecom IPX is a hot topic, as the results of a survey presented at International Telecoms Week in Chicago yesterday revealed. In a survey of global telecom wholesalers conducted by Capacity Media, 69% cited IP exchange (IPX) as a game changing technology that was on their company's roadmap, beating out six other technology options.
Following just a bit behind was software defined networking (SDN), cited by 67% of respondents.  Following those technologies, in descending order, were HD voice, 400G/1TB, "LTE-A and beyond," network function virtualization (NFV) and "30 GHz and above."
The CIL study had several sponsors, including BCENexxia, Telefonica and Telstra. But in presenting key findings at ITW yesterday, Adnan Nawasz of BBC World noted that study results were compiled with a high level of independence from the sponsors. Just under one quarter (24%) of respondents were from North America.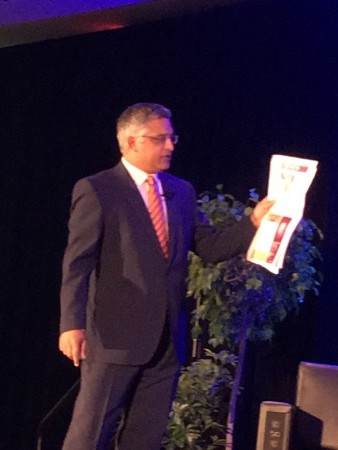 Telecom IPX
IP exchange (IPX) is a model for exchanging traffic from different service providers, which can include a mixture of landline and mobile providers. With telecom IPX, traffic is exchanged via an IP interface, rather than via traditional TDM methods. As Micaela Giuhat, vice president for manufacturer Metaswitch, explained in an interview with Telecompetitor at ITW, important IPX capabilities include the ability to handle different types of voice and data traffic and to help ensure that various parties are remunerated according to whatever agreements they have made with one another.
That's an important capability for smaller rural Tier 3 providers that would like to participate in the TDM-to-IP transition but who rely on per-minute access charges to pay some of the costs of providing service in their areas, which are costlier to serve than urban areas.
For larger carriers, IPX is a more efficient means of exchanging traffic that is already in IP form and handling special types of traffic such as rich communications services (RCS). Some carriers also like IPX's ability to support different settlement rates for different-priority traffic.
"They can charge more for HD voice or RCS services or routes [where they] want the highest quality service," explained Giuhat.
For now, at least, IPX is catching on primarily in the international market, with smaller carriers gaining connectivity outside the U.S. via a larger carrier such as AT&T, Verizon, Level 3 or Tata Communications, according to Giuhat.
"The little guys don't need IPX; they need the ability to hand [traffic to a carrier with] IPX," said Giuhat. "They need a session border controller." She also noted that some carriers may opt to use a cloud-based SBC available from a company such as Metaswitch.
SDN Less Lustrous Than its Hype?
With regard to the second hottest technology cited by respondents in Capacity Media's Confidence Innovation Leadership (CIL) survey – SDN — somewhat over half (56%) of respondents said the technology was living up to its expectations.
Just 9% of respondents considered their companies "market leaders" in SDN, however, while 42% said they had begun deployment, 28% said they were a few years away and 21% said they had no strategy for the technology.
The primary drivers of SDN strategies were network efficiency, cited by 60% of respondents, followed by "virtualization of services" (42%), "concern about getting left behind industry trends" (23%),  "potential lost revenue" (14%) and "fear of falling behind competitors" (12%).