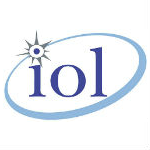 At least two North American service providers are very interested in using G.fast technology to dramatically boost the bandwidth that can be delivered over existing copper pair phone wiring, according to a source who should have a good handle on this – Lincoln Lavoie, senior engineer for the University of New Hampshire InterOperability Lab oratory, which has been selected by the Broadband Forum to certify G.fast equipment.
The G.fast standard, expected to be finalized by the International Telecommunications Union by year-end, defines a broadband connection that relies on fiber – or possibly ultra-high-speed vectored 48-pair VDSL2 — installed close to, but not all the way to the customer premises, Lavoie said. The "magic number" that service providers are targeting for G.fast performance is 500 Mbps over distances of 100 meters or so, he noted. That distance roughly corresponds with where distribution points serving a dozen homes or so are typically located.
"The last bit of bringing fiber to the home is the costliest part," commented Lavoie. He also noted that some homeowners interested in ordering FTTH service sometimes cancel their orders when they learn that installation would require digging up their lawn.
Eventually, G.fast is expected to support speeds up to 1 Gbps, Lavoie noted.
G.fast Plans
Service providers increasingly are deploying fiber-to-the-home for green field installations to brand new homes, so G.fast would appear most likely to find its way into the networks of carriers that until now have used DSL to deliver broadband service.
As Lavoie explained, service providers can use a variety of network architectures including GPON, XG-PON, individual fiber strands and other options between the central office and the distribution point.
The device that will be installed at the distribution point is known as a distribution point unit (DPU) and Lavoie expects to see about four to six manufacturers offering DPUs. In addition he expects to see four to six chipset vendors and numerous manufacturers of customer premises equipment (CPE).
"If everything goes close to plan we'll see the first certified devices one year from now," Lavoie predicted.
The current schedule calls for an interoperability plugfest at UNH-IOL for chipset vendors in January, with a follow-up plugfest scheduled for March, to be followed shortly after by a plugfest for manufacturers of DPUs and G.fast CPE. During that time UNH-IOL will also be working on certification test plans, which it hopes to have in place by May or June.