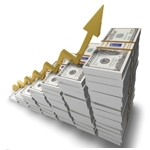 The costs of US cable and fixed telecom bundles are as much as 45% higher than advertised, according to a new cable and telecom bundle pricing report from  GlobalData.
The firm's report, "@Home – Bundles U.S. Monthly Pricing," looks at providers' average featured bundle monthly recurring charge (MRC) and compared it to the cost after equipment or technical charges are added. The result, at least in some cases, is unlikely to make consumers happy.
The press release provided an example. Xfinity's $40 Starter Internet plus Basic bundle jumped from $40 to $58 per month due to equipment costs, though prices can vary based on location, according to Courtney Rudd, GlobalData's Senior Consumer Services Analyst.
According to GlobalData's research, Verizon had the highest additional costs in August at $24 per month, followed closely by Frontier and Optimum with around $17 to $18 in additional equipment fees. AT&T and Google Fiber offered the most cost transparency in bundle price with zero additional equipment or technology fees, GlobalData said.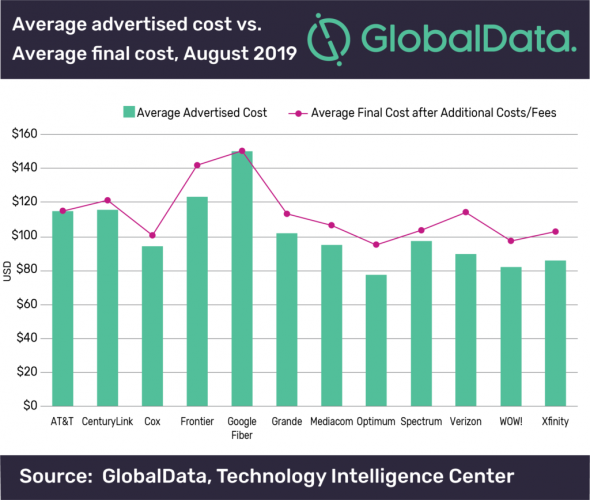 This is more than an inconvenience and annoyance. "The lack of pricing transparency in the US market is an ongoing inconvenience for customers and an open invitation for disruptor aggression," Rudd said in a press release. "A lack of transparency regarding additional service and technology fees could be a key differentiator for service providers wanting to sweep up these disgruntled customers."
Perception is everything, and clearly consumers are far more likely to develop negative feelings about their provider if their prices seem to be one thing – and mysteriously skyrocket to another. Clear and concise pricing can moderate sticker shock and "the online experience." Such an approach, combined with contract buyout and/or cash-back incentives can make it easier for people to change service providers, Rudd said.
In July BroadBand Now Research found that half of Americans have access to speeds of at least 500 Mbps while 48.5% have access to wired broadband for $60 less per month.