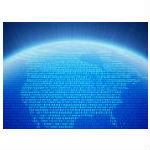 Representatives of three broadband and telecom associations voiced support for legislation introduced in the U.S. House of Representatives aimed at improving broadband maps which, among other things, are used to determine which areas receive support through the Universal Service Fund program.
Representatives from NTCA – The Rural Broadband Association, NCTA – The Internet & Television Association and USTelecom – The Broadband Association voiced support for broadband mapping legislation introduced in the House, including the Broadband Deployment Accuracy and Technological Availability (DATA) Act and the Mapping Accuracy Promotes Services (MAPS) Act.
Current broadband maps are based on information collected from broadband providers on a census block basis through FCC Form 477. That data overestimates broadband coverage because an entire census block is considered served even if only one household in the block has service available to it.
Broadband Mapping Legislation
The Broadband DATA Act would require the FCC to collect data more granularly and would establish a challenge process for map data. The MAPS Act would make it unlawful for broadband providers to submit inaccurate data to the FCC.
The MAPS and DATA Acts join other broadband mapping legislation previously introduced in the House and Senate.
Stakeholders testifying at the hearing reiterated broadband map problems and praised proposals to revise data collection procedures and to add a challenge process.
Other key points of testimony provided by stakeholders include:
Dana J. Floberg, policy manager for consumer groups Free Press and Free Press Action, said some parties had incorrectly interpreted data from Microsoft and CostQuest in a way that exaggerated broadband map inaccuracies – points Telecompetitor has previously raised. She argued that broadband affordability has not received as much attention on the public policy front as broadband availability has received – although she didn't touch on the impact of the FCC Lifeline program that provides a $9.25 monthly discount for broadband service for $9.95 a month or programs such as Comcast Internet Essentials that provide broadband to low-income homes for $10 a month.