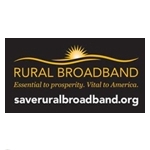 A Facebook page, a Twitter account, a YouTube video and an automated web application for sending email to members of Congress are all part of a new program, Save Rural Broadband, created by several rural telecom associations aimed at preventing rural telecom policy changes proposed by the FCC. Groups involved in creating the new campaign include the National Telecommunications Cooperative Association, the Organization for the Promotion and Advancement of Small Telecommunications Companies and the Western Telecommunications Alliance.
"The FCC's intention to expand broadband access to all Americans is one we all support," says Shirley Bloomfield, chief executive officer of NTCA, in an announcement of the new program to be released later today.  "But if the FCC adopts rules like those currently under consideration, it would likely create all-new 'unserved' areas in rural America and mean higher broadband access costs for those rural consumers lucky enough to keep their access to broadband.  It would also harm small companies and entrepreneurs who rely on broadband to conduct business in rural areas.  In today's struggling economy, that is something neither consumers nor small businesses can afford."
Also in the announcement, OPASTCO President John Rose argues that rural telcos already have made substantial progress in deploying broadband. "A proven mechanism exists to continue funding these efforts," Rose says. "The FCC should keep what is working, and we have proposed an alternative that will help ensure rural broadband service is available now and in the long term without material increases in spending."
At the heart of the new campaign is a new web page—www.saveruralbroadband.org. In an "about us" section on the site,  supporters say their goal is to "show Congress and the Obama administration how . . . FCC proposals are detrimental to efforts to upgrade broadband Internet networks in many rural communities."  The supporters also argue that certain FCC proposals "would result in loss of jobs and decreased economic development in regions of America that need them most."
In a "Why this issue is so important" section,  the site does a good job of explaining the policy issues in layman terms without being so vague as to be meaningless. After noting that rural telcos have done a good job of deploying broadband, the site says:
"The FCC now wants to extend the success of rural telecom companies and cooperatives to areas served by vastly larger telephone companies. While this goal could be accomplished in ways that continue to ensure broadband for all Americans, the FCC proposes instead to reduce support for rural companies, and redistribute those resources to companies that have not made comparable investments in rural America. This approach may reach unserved customers of the larger companies, but would make existing network investments of rural telecoms and cooperatives unsustainable: many rural telecom companies and cooperatives would either need to charge unaffordable rates in order to cover costs, or cut spending on broadband deployment and network maintenance.  Since broadband networks support tele-healthcare, tele-education, public safety, and economic activity, the negative impacts would be felt widely throughout communities served by rural telecom companies and cooperatives."
An important element of the site is an automated application that enables end users to easily send an email to the Obama administration, to both of their senators and to their congressman in support of the coalition's viewpoint. Users don't even have to know the names of their elected representatives. The app figures it out for them.
The email states that the FCC will soon vote on "proposed rules that could significantly hurt the quality and price of rural broadbandservices offered by local telecommunications providers." It explains that the writer and many others rely on their local service provider for high-speed Internet and notes that the FCC proposal could have "devastating effects on local economic development and will likely result in job loss in my community." The email closes by asking recipients to contact FCC officials and let them know about their opposition to any plans that would "undercut Internet access in my community."
I've seen apps like this work. A group of Chicago parents created one last year that helped stop a proposal to raise the elementary school class size to 37 students.  Individual states, including Iowa, have also implemented similar rural broadband strategies. The important thing will be to get as many people as possible to use the app—and a viral marketing approach leveraging social network sites like Twitter and Facebook would appear to be a smart move. Another effective step would be to get every telco member of the three telecom associations to advise all of their customers about it, asking them to use the application and pass it on to friends and relatives.
My only critique of the site is that it could be useful to invite supporters to write their own emails if they prefer. Some policy makers keep separate tallies of how many "form" emails and letters they receive versus how much personalized correspondence, with the latter potentially weighted more heavily. It also would be helpful to recognize that some people might support the rural telcos' initiative even if they aren't rural telecom customers. Examples might include manufacturers that sell to the rural telco industry or companies that would like to locate in rural areas, or people who frequently drive through rural areas. While the form email isn't appropriate for these people, perhaps some of them would be willing to write a customized email or letter of support if requested to do so.