Seven technology industry associations sent a joint letter to the Senate majority and minority leaders today urging the Senate to confirm Gigi Sohn as the fifth FCC commissioner.
Associations signing the letter included service provider groups INCOMPAS and NTCA – The Rural Broadband Association, as well as the Consumer Technology Association, Chamber of Progress, CompTIA, Computer & Communications Industry Association, and Internet Infrastructure Coalition.
"Our members rely on a functioning FCC fully staffed at the commissioner level to advance regulatory items critical to our ability to help promote a strong economy and maintain our nation's competitiveness," the letter notes.
The signatories noted that they may have disagreements with Sohn on specific issues but added that they believe she is "highly qualified" for the position.
Sohn FCC Commissioner?
President Biden nominated Sohn for FCC commissioner back in October at the same time that he appointed Jessica Rosenworcel FCC chair. But before Sohn can assume the commissioner position, she must be approved by the Senate.
Previously Sohn was a counselor to FCC Chair Tom Wheeler during the Obama administration. Prior to that, Sohn headed up the public interest group Public Knowledge.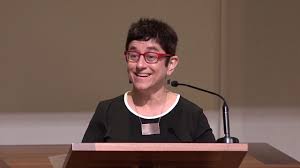 The FCC is designed to have five commissioners but has operated with only four since the administration change early last year. With two conservative commissioners and two more liberal commissioners, that has meant that controversial but important issues have not been addressed.
A look at the agenda for the upcoming April monthly open commission meeting is typical of what we have seen for commission meetings during this limbo period. The only items on the agenda besides three administrative actions are an item about improving wireless receiver performance and improving the effectiveness of wireless emergency alerts.
As the letter puts it, "The absence of a fifth commissioner hamstrings the agency when U.S. leadership on technology is most needed."
The letter closes by saying, "We are hopeful that debate over Sohn can move quickly given the Commerce Committee's vote to advance her nomination and her strong qualifications. We respectfully encourage her swift confirmation."