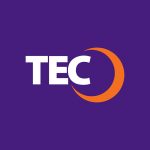 TEC, a regional broadband carrier with markets in Tennessee, Alabama and Mississippi, will deploy XGS-PON fiber-to-the-premises (FTTP) technology to support speeds up to 10 Gbps (10G PON) to business and residential customers.
TEC was founded in 1923 as Springs Telephone Company. It consolidated six phone companies in 1972 and changed its name to TEC. The provider, which says it expects to transition to an all-fiber network, currently has about 3,700 miles of copper and more than 1,300 miles of fiber in its rural markets.
"Today, we are excited to introduce 10G XGS-PON to TEC service areas," John Cole, TEC's Director of Network Operations, said in a press release. "It allows TEC to serve fiber-based broadband services to residential homes and businesses at speeds up to 10G. These speeds are often used by service providers as the primary internet connections that serve thousands of customers. With XGS-PON, we now have the ability to deliver 10G to each building we connect."
The company will use equipment from ADTRAN in the XGS-PON deployment, including the Total Access 5000 (TA5000). In addition to 10 Gbps FTTH capability, the offering also will support vectored DSL.
Other smaller rural broadband providers are embracing next-gen FTTP as well. In early July, Alcorn County Electric Power Association (ACE) said that it was partnering with FiberRise to deploy 10G PON. Regional provider Lumos Networks announced their XGS-PON transition as early as last year.
Earlier this year, municipal broadband provider Cedar Falls Utility (CFU), which started migrating to 10G PON a couple of years ago, won the fastest ISP crown in the U.S. according to PCMag.