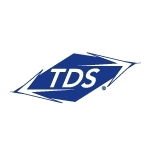 TDS plans to overbuild broadband and video service in Spokane, Washington, where the company will offer broadband speeds up to a gigabit per second (1 Gbps) to homes and businesses. Service will be offered through TDS Metrocom, the company's competitive local exchange carrier (CLEC) unit.
A TDS spokesperson told a reporter for local media outlet The Spokesman Review that the company had conducted research in the Spokane market that showed a high demand for competitive broadband options.
TDS is already constructing a new 700-mile fiber network in nearby Coeur d'Alene, Idaho, where more than 5,000 customers already have signed up in advance for service, the spokesperson told The Spokesman Review.
TDS began construction of the Coeur d'Alene network in mid-2019. Construction in Spokane is scheduled to begin this Spring.
"We'd like to express our sincere gratitude to the city of Spokane for having the confidence in TDS to provide community members with an exciting new choice in internet, TV, and phone services," says Jim Butman, president and CEO of TDS in a prepared statement. "The reliability and speed of a world-class internet connection will future-proof this community, fostering additional growth and economic development for the region."
TDS Broadband Overbuild Strategy
TDS, which also owns U.S. Cellular, initially was a local telecom service provider in parts of Wisconsin. In recent years, it has deployed broadband and video service on its home turf and has expanded through acquisitions and overbuilds.
Company executives have said that TDS looks to overbuild markets where the incumbent provider or providers have not been investing to upgrade service. Even though the company is the third service provider in some of these markets, it has seen strong take rates, according to the executives.
In Spokane, TDS plans to invest more than $100 million, according to The Spokesman-Review.
The 1,100-mile fiber-to-the-home network will eventually reach more than 88,000 locations, according to a TDS press release.