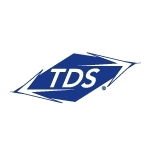 TDS Telecom is expanding its gigabit fiber network to about 6,400 addresses in Halls Crossroads and Farragut, TN. The communities are suburbs of Knoxville.
The expansion will bring access to 1 Gbps service to new customers. It is starting now, with phased rollouts taking place over the coming months, the company says. When it is complete, the expansion – which will cost almost $8 million — will connect more than 3,400 addresses in Halls Crossroads and 3,000 addresses in Farragut. The company introduced 1 Gig service to the Knoxville area in 2015.
In addition to the 1 Gig service, residential customers will have upload speeds of 400 Mbps, TDS TV2 and phone service. Business customers will have TDS TV, Internet access and transport connections as fast as 10G via dedicated fiber, TDS managed IP and hosted VoIP.
TDS made several announcements during the summer: