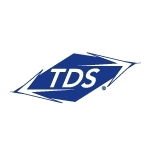 TDS Telecom is on target to bring fiber-to-the-home to 25% of its local service territory by the first half of 2016, said TDS Telecom Chief Financial Officer Vicki Villacrez at the Drexel Hamilton Telecom, Media & Technology Conference in New York yesterday, which was also webcast.
"Where we can make the economics work, we're rolling out fiber," said Villacrez. To boost broadband speeds for the remaining 75% of its service territory, TDS anticipates rolling out copper bonding, Villacrez added.
Another key investment area is IPTV, she said.
Villacrez appeared to use the term "cable" interchangeably with "IPTV," noting for example that "cable is a key component of our wireline business."
TDS Telecom FTTH and IPTV Plans
TDS lacks a cable competitor in approximately one third of the 75% of its territory targeted for copper bonding, Villacrez said.
"Continued offering of bundled services and packages [will be] key," said Villacrez. Bonding, she said, should help provide a "revenue lift" and will also be "critical to churn reduction."
In discussing IPTV, Villacrez noted that 97% of TDS customers currently purchase triple play packages, apparently referring to the universe of customers in areas where IPTV is available. Average revenue per user is $140 a month, she said.