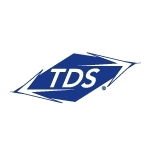 With their traditional residential voice service base eroding, Tier 2 telcos are heavily focused on new opportunities in the business market—TDS Telecom has been quite active among them.
In the last six months or so the company has partnered with Sprint on a nationwide MPLS offering,  launched a new business-focused website,  launched a unified communications suite  and purchased data centers to support hosted offerings.  
The carrier's latest move is to introduce Star Business bundles, an offering that offers discounts on small business services when a customer purchases multiple services.  Businesses can choose their own bundle from a list of services such as unlimited long distance minutes; Internet speeds of 5 Mb/s, 10 Mb/s or 15 Mb/s;  and three calling features such as caller name and number, call forwarding, voicemail and three-way conferencing.
In an announcement of the new service issued Friday, TDS Telecom Vice President of Commercial Marketing and Product Development said, "Small businesses now have the flexibility to choose the services that help their business be as efficient and effective as possible."
The new offering targets small businesses with three or fewer phone lines, TDS said.